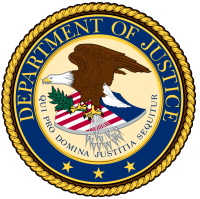 BALTIMORE
(March 22, 2016)—Kaushik Kanti Modi, age 43, of Glen Burnie, Maryland, a native of India living illegally in the United States, pleaded guilty today to a money laundering conspiracy arising from a scheme to launder millions of dollars of fraud proceeds obtained from individual victims through a variety of scams.
The guilty plea was announced by United States Attorney for the District of Maryland Rod J. Rosenstein; Special Agent in Charge Thomas Jankowski of the Internal Revenue Service - Criminal Investigation, Washington, D.C. Field Office; and Chief James W. Johnson of the Baltimore County Police Department.
"Criminal conspiracies such as this are loathsome crimes that victimize our nation's honest taxpayers," said Thomas Jankowski, Special Agent in Charge, IRS Criminal Investigation, Washington D.C. Field Office. "Today's plea is a reminder that IRS-CI will remain vigilant in our investigation of these schemes and will continue to work with prosecutors to combat this type of criminal conduct."
According to his plea agreement, Modi received text messages from conspirators instructing him to buy large numbers of stored value cards, principally GreenDot cards, and to forward the PIN numbers of the cards to other unidentified co-conspirators.
Modi's co-conspirators loaded money onto the stored value cards using a variety of scams. Some of the money came from calls made by persons impersonating IRS employees who convinced innocent taxpayers that they owed taxes to the IRS, and needed to send money to the co-conspirators to avoid arrest and incarceration. On at least two occasions, victims of the IRS impersonation fraud deposited money directly into accounts held in Modi's name. Other money was derived by offering merchandise for sale on the internet and then failing to provide the merchandise once money was received from the victim-purchaser.
After money was loaded on the stored value cards, Modi was instructed to use the cards to buy money orders, principally MoneyGram money orders at Walmart stores, and then to deposit those money orders into bank accounts either in Modi's name or the names of others. From January 1, 2014 to March 24, 2015, Modi deposited 241 money orders totaling $2,077,308.20 into his bank accounts. Moreover, Modi frequently bought the money orders using stored value cards that were activated using the identification of identity theft victims.
At the time of his arrest, Modi admitted that he knew that something was not right about the source of the money involved in the transactions, and accordingly, knew that the purpose of those transactions was to conceal the proceeds of unlawful activity.
Modi has agreed to forfeit $902,678.08, the amount involved in the money laundering offense that the government has seized or restrained.
Modi faces a maximum sentence of 20 years in prison. U.S. District Judge J. Frederick Motz scheduled sentencing for May 12, 2016, at 10:00 a.m.
Today's announcement is part of the efforts undertaken in connection with the President's Financial Fraud Enforcement Task Force. The task force was established to wage an aggressive, coordinated and proactive effort to investigate and prosecute financial crimes. With more than 20 federal agencies, 94 U.S. attorneys' offices, and state and local partners, it's the broadest coalition of law enforcement, investigatory and regulatory agencies ever assembled to combat fraud. Since its formation, the task force has made great strides in facilitating increased investigation and prosecution of financial crimes; enhancing coordination and cooperation among federal, state and local authorities; addressing discrimination in the lending and financial markets; and conducting outreach to the public, victims, financial institutions and other organizations. Since fiscal year 2009, the Justice Department has filed over 18,000 financial fraud cases against more than 25,000 defendants. For more information on the task force, please visit www.StopFraud.gov.
United States Attorney Rod J. Rosenstein commended the IRS Criminal Investigation and Baltimore County Police Department for their work in the investigation. Mr. Rosenstein thanked Assistant U.S. Attorney Evan T. Shea, who is prosecuting the case.