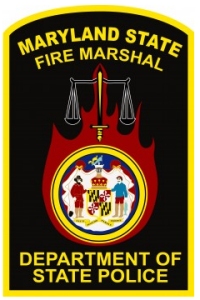 CHARLES COUNTY, Md.
(March 19, 2016)—Deputy State Fire Marshals have charged a 17-year-old male with arson and reckless endangerment. This after an investigation determined he was responsible for igniting a fire within a classroom at Thomas Stone High School located at 3758 Leonardtown Road in Waldorf, Charles County on March 7 at approximately 1:00 pm.
Quick actions by a teacher in the school extinguished the fire before it spread and as a result no fire department response was needed. The Office of the State Fire Marshal was notified about the incident on March 11. At the conclusion of the investigation, it was determined that the teen intentionally ignited the fire.
The boy was charged with Arson in the 2nd Degree as well as Reckless Endangerment. He was released to the custody of his parents pending further action by the Maryland Department of Juvenile Services.
A school resource officer from the Charles County Sheriff's Office assisted with the investigation.