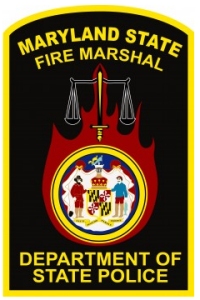 CHARLES COUNTY, Md.
(March 18, 2016)—The Maryland State Apprehension Team arrested Perry Tyrone Ford, age 20, on an arrest warrant issued after an indictment by a Charles County Grand Jury. The suspect was located in Temple Hills this morning and struggled with police, causing him to be temporarily hospitalized. Upon release from the hospital, the suspect will be transported to the Charles County Detention Center.
The investigation involved the intentional burning of a 2003 Audi four-door sedan after it had been stolen in Prince George's County on August 26, 2015. Deputy State Fire Marshals determined the suspect was involved with transporting the vehicle to Livingston Road in Indian Head and setting the vehicle on fire causing an estimated $5,000 in damages.
Charges for this incident are: 2nd Degree Arson, Conspiracy to Commit Arson, 1st Degree Malicious Burning and Malicious Burning of Property.