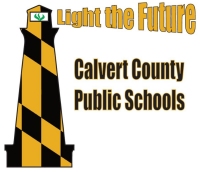 Calvert County Public Schools Hosts Transition Fair
The Special Education Department of Calvert County Public Schools (CCPS) and the Special Education Citizens' Advisory Council (SECAC) will host the annual Transition Fair on Tuesday, April 19, 2016. The event will take place at Huntingtown High School from 5:30 p.m. to 8:30 p.m.
The Transition Fair provides information and assistance to students with disabilities and their families to prepare them for the transitions from elementary to middle school, middle to high school, and-the most significant area of focus-from high school to post-secondary life, including independent living, employment and college. Families may choose from among several break-out sessions and talk to representatives from adult service providers, advocacy groups and other agencies.
Christina Harris, Director of Special Education, said, "We all experienced challenges when we transitioned from elementary to middle school, then from middle school to high school, and then again when we moved from high school to college or the world of work. Imagine how these challenges are multiplied if you have any difficulties with language, learning or social skills! The SECAC/Special Education Transition Fair helps to prepare our students and families to better anticipate and overcome these life changes. It's like a one-stop shop to help families access a variety of resources available in and around the Calvert County area."
Families are asked to RSVP to parentconnections@calvertnet.k12.md.us or call 410-535-7387 and notify staff if they will need child care during the event.
CCPS offers additional transition supports for high school students in partnership with the College of Southern Maryland. In April, rising juniors and seniors with disabilities have the opportunity to travel to the Prince Frederick campus for the annual "Try College for a Day." Students visit classes and experience a day as a college student. In June, these students and their families are invited to visit the Prince Frederick campus for the Southern Maryland/Tri-County Transition Expo, another opportunity to learn about resources for the transition from high school to adult living.
Board of Education Adjusts BOE and School Calendar
At the March 10, 2016 meeting, the Board of Education of Calvert County Public Schools approved two calendar adjustments.
• The Board of Education Meeting scheduled for March 24, 2016 is cancelled. The Board reserved March 31 as a possible meeting should they need to meet to modify the budget.
• April 26, 2016 (Primary Election Day) will be a professional development day for staff. This day will replace the February 10 professional development day that became an instructional day as a result of closures for inclement weather.
Carson Scholars Announced
The Carson Scholars Fund is pleased to announce that four students in Calvert County Public Schools have been named first-time Carson Scholars in 2016. In addition, eleven students are repeat winners.
The first-time winners are:
• Kristen Almuete, Grade 11, Calvert High;
• Koy Greenwell, Grade 6, Windy Hill Middle;
• Nevaeh Martin, Grade 6, St. Leonard Elementary; and
• Hayley Spicknall, Grade 4, Barstow Elementary.
The repeat winners are:
• Chyrissa DeSantis, Grade 6, Plum Point Middle;
• Alayna Eyman, Grade 5, Calvert Elementary;
• Alexandra Knudson, Grade 10, Huntingtown High;
• Morgan Lennon, Grade 10, Huntingtown High;
• Rachael Meador, Grade 12, Northern High;
• Michael Metler, Grade 12, Northern High;
• Natalie Reardon, Grade 10, Calvert High;
• Tory Ridgeway, Grade 7, Windy Hill Middle;
• Daniel Waldheim, Grade 10, Patuxent High;
• Ashley Whicher, Grade 7, Southern Middle; and
• Kyle Wojciechowski, Grade 6, Southern Middle.
Each year, the Carson Scholars Fund recognizes a select group of high achieving students in grades 4—11 who demonstrate outstanding academic achievement and humanitarian qualities. Students receive a $1,000 college scholarship award and the honor of being named a Carson Scholar.
Nationwide, 625 students have been named Carson Scholars in 2016, the 20th anniversary of the organization. In addition, 841 students have renewed their Carson Scholar status. These recognized winners have maintained high academic standards and a strong commitment to their communities. This year represents both the largest grant of new scholarships and the largest group of recognized scholars in the history of the program.