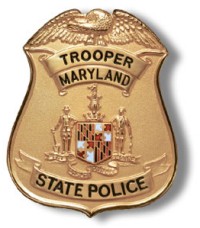 LA PLATA, Md.
(March 16, 2016)—Police today reported that a man who rear ended a parked truck on March 4 passed away Tuesday at approximately 10:15 a.m. due to his injuries. The deceased was identified as Donald Lee Smith, 56, of Indian Head.
The accident occurred around 9:46 a.m. on Friday, March 4 in the area of Vernick Lane, La Plata.
A preliminary investigation conducted by troopers from the La Plata Barrack indicates a Freightliner Classic, operated by Patrick Heneghan, 42, of La Plata, was stopped on the shoulder of the roadway with 4-way flashers activated. A Nissan Altima operated by Mr. Smith was traveling westbound on MD Rt. 225 approaching the Freightliner from the rear. For unknown reasons, Mr. Smith drove onto the shoulder and collided into the rear of the Freightliner.
Mr. Smith was transported by ambulance to Prince George's Hospital for treatment. Mr. Heneghan was not injured in the collision and refused treatment on the scene.
Anyone who may have witnessed this crash is asked to contact Trooper J. Oleksak of the Maryland State Police La Plata Barrack at (301) 392-1200.