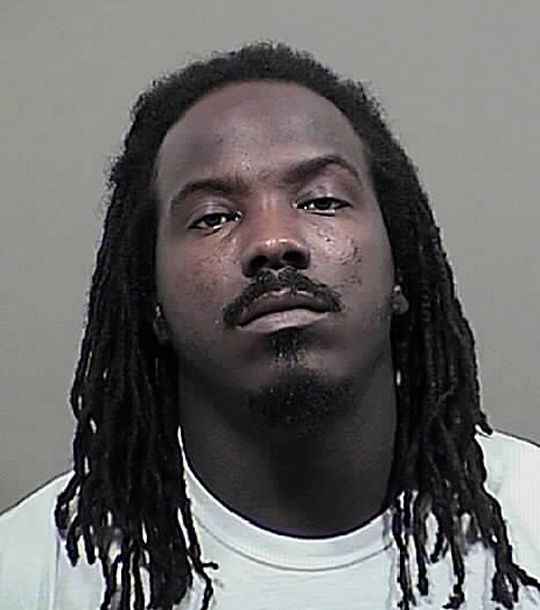 Detectives are seeking the whereabouts of Delandre Bernard Rosier, 30, of Indian Head. A cash reward of up to $2000 is being offered for the tip that leads to his arrest.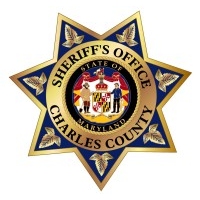 LA PLATA, Md.
(March 14, 2016)—The Charles County Sheriff's Office today released the following incident and arrest reports.
CRIME SOLVERS OFFERING REWARD FOR SUSPECT WHO SEXUALLY ASSAULTED A CHILD: Detectives are seeking the whereabouts of Delandre Bernard Rosier, 30, of Indian Head. A cash reward of up to $2000 is being offered for the tip that leads to his arrest.
Rosier has open warrants charging him with first-degree sex offense, second-degree sex offense, third-degree sex offense, sodomy, sexual assault of a minor, perverted practice, and child abuse relating to an incident that occurred in November 2015 involving a child who was in his care and custody. Officers assigned to the Warrant Unit have been searching for Rosier who has eluded arrest. Investigators believe friends and family have been helping Rosier avoid apprehension.
Rosier is 5'9", 200 lbs., and goes by the nickname Dre. He does not have a car and is known to live at numerous addresses throughout the region. Anyone with information may contact Det. J. Long at (301) 609-6502 or the CCSO Warrant Unit at (301)932-3064. Tipsters wishing to remain anonymous may contact Crime Solvers by calling 1-866-411-TIPS, texting CHARLES + the tip to CRIMES (274637) or submitting tips online at tipsubmit.com.
CCSO TO CONDUCT SOBRIETY CHECKPOINT: Members of the Charles County Sheriff's Office Traffic Operations Unit, using funding from the Maryland Highway Safety Office, will conduct a sobriety checkpoint on Thursday, March 17 from 7 p.m. until 10:30 p.m. Special patrols and enforcement focused on impaired driving are conducted year round. The CCSO is reminding drivers who might become impaired to always designate a sober driver.
TRAFFIC ENFORCEMENT: On March 12 members of Patrol Operations conducted traffic enforcement in the area of Davis Road, Mill Hill Road, and Middletown Road in response to numerous complaints of dirt bikes and ATV's being operated recklessly on the roadways. During the operation, officers observed an ATV being operated in a reckless manner. Daquan Shipale Lawrence, 18 of Waldorf, was arrested and charged with fleeing and eluding, reckless driving, negligent driving, and driving an unregistered and uninsured vehicle. Pfc. K. Makle and Pfc. J. Squriewell investigated.
BURGLARY: On March 12 at 12:23 p.m., officers responded to a residence in the 3000 block of October Place in Waldorf for the report of a burglary. An investigation revealed that the front door had been forced open and two televisions had been stolen. Pfc. C. Garner is investigating.
STOLEN VEHICLE: Sometime between 12:35 p.m. and 12:50 p.m. on March 12, a vehicle was stolen from a residential parking lot in the 6000 block of Thoroughbred Court in Waldorf. The car was unlocked, and the keys were inside. Officer S. Hillman is investigating.
STOLEN GAS CANS: Sometime between 6 p.m. on March 5 and 9 a.m. on March 12, three full gas cans were stolen from a residence in the 10500 block of White Stag Road in La Plata. Officer B. Rash is investigating.
OFFICERS RECOVER STOLEN VEHICLE: On March 11 at 4 p.m., officers responded to the area of Bassford Road at Notched Beak Court in Waldorf for the report of an abandoned vehicle. Officers located the vehicle, which was stripped of its wheels, interior, and various engine components, and an investigation revealed that it had been reported stolen in Prince George's County earlier that day. Pfc. J. Foster is investigating.
STRONG ARM ROBBERY: At 7:26 a.m. on March 9, officers responded to the 3500 block of Old Washington Road in Waldorf for the report of a theft in progress. Upon arrival, officers interviewed the victim who stated that he was in his backyard when the suspect approached him from the woods. After engaging in conversation, the suspect grabbed the victim's wallet from his back pocket, assaulted him, and fled into the woods toward Industrial Park Drive. An officer and his K9 partner located the victim's wallet during a track, but the suspect was not located. Evidence was collected. Officer B. Morrison is investigating.
Disclaimer: In the U.S.A., all persons accused of a crime by the State are presumed to be innocent until proven guilty in a court of law. See: http://so.md/presumed-innocence. Additionally, all of the information provided above is solely from the perspective of the respective law enforcement agency and does not provide any direct input from the accused or persons otherwise mentioned. You can find additional information about the case by searching the Maryland Judiciary Case Search Database using the accused's name and date of birth. The database is online at http://so.md/mdcasesearch . Persons named who have been found innocent or not guilty of all charges in the respective case, and/or have had the case ordered expunged by the court can have their name, age, and city redacted by following the process defined at http://so.md/expungeme.