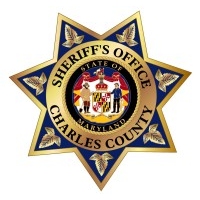 LA PLATA, Md.
(March 3, 2016)—On March 2, after a lengthy investigation by the Charles County Sheriff's Office, Jason Arnold—a correctional officer at the Charles County Detention Center—was charged with having unlawful sexual intercourse with a female inmate while she was at the detention center.
In Maryland, it is a misdemeanor for a correctional officer to have sexual intercourse with an inmate. The penalty ranges from up to three years imprisonment and/or a fine of up to $3,000.
In July, 2015, a supervisor learned from a third-hand party about a possible relationship between Arnold and the inmate. Upon learning of the allegation, Arnold was immediately suspended.
The State's Attorney's Office was contacted and detectives launched an investigation which revealed Arnold and the inmate had a relationship while she was incarcerated. Further, the relationship briefly continued after she was released from the detention center.
As part of the investigation, detectives reached out to other inmates who had contact with Arnold but to date, the investigators have not discovered any additional sexual relationships between Arnold and other inmates.
Arnold is suspended with pay—in accordance with Maryland law—and is awaiting trial.
Investigators are asking anyone who may have knowledge of improper contacts involving Arnold to contact the CCSO Office of Professional Responsibility at (301) 609-6553.