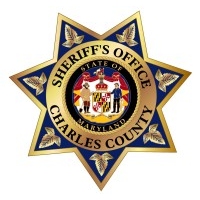 LA PLATA, Md.
(March 3, 2016)—The Charles County Sheriff's Office today released the following incident and arrest reports.
THEFT OF TIRES AND RIMS: Sometime between 11 p.m. on March 2 and 5 a.m. on March 3, unknown suspect(s) removed all four tires and rims from a vehicle parked in the 11600 block of Lewisham Place in Waldorf. Pfc. A. Fenlon is investigating.
BURGLARY/DESTRUCTION OF PROPERTY: During the overnight hours between March 1 and March 2, the basement door of a home under construction was forced open by unknown suspect(s) in the 6600 block of Bucknell Circle in Bryans Road. Extensive damage was done to the interior of the residence. Pfc. D. Sylvestre is investigating.
THEFT OF TIRES AND RIMS: Sometime between 6 p.m. on February 29 and 6 a.m. on March 1, the tires, rims, and lug nuts were stolen from a vehicle by unknown suspect(s) in the 4800 block of Flossmoor Place in Waldorf. Pfc. K. Lerch is investigating.
POSSESSION WITH INTENT TO DISTRIBUTE CRACK COCAINE: On February 29 at approximately 11:45 p.m., an officer initiated a traffic stop in the 2100 block of Crain Highway in Waldorf. Upon making contact with the occupants, the officer detected the odor of marijuana emitting from the vehicle. A check revealed the driver's license had been suspended. Further investigation revealed crack cocaine, marijuana, digital scales, and additional paraphernalia inside the car. Ashley Jade Reade, 27 of Rocky Mount, VA, and Tyrone Lorenzo Parker, 27 of White Plains, were arrested and charged with possession with intent to distribute narcotics.
Disclaimer: In the U.S.A., all persons accused of a crime by the State are presumed to be innocent until proven guilty in a court of law. See: http://so.md/presumed-innocence. Additionally, all of the information provided above is solely from the perspective of the respective law enforcement agency and does not provide any direct input from the accused or persons otherwise mentioned. You can find additional information about the case by searching the Maryland Judiciary Case Search Database using the accused's name and date of birth. The database is online at http://so.md/mdcasesearch . Persons named who have been found innocent or not guilty of all charges in the respective case, and/or have had the case ordered expunged by the court can have their name, age, and city redacted by following the process defined at http://so.md/expungeme.