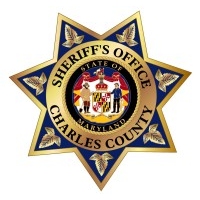 LA PLATA, Md.
(Feb. 25, 2016)—The Charles County Sheriff's Office today released the following incident and arrest reports.
MOTOR VEHICLE CRASH: On Feb. 24 at 4:03 a.m., officers responded to the area of Hampton Court in Bryans Road for the report of a car that crashed into a building. The driver of a Jeep Cherokee indicated she was pulling into a parking space when she knocked over a soda bottle, which landed under the brake pedal. She was unable to stop her vehicle, which struck her residence and caused structural damage. The residence was condemned by the fire department. There were no injuries associated with this crash. PFC R. Herbert investigated.
OFFICERS SAFELY APPREHEND ARMED SUICIDAL PERSON: On Feb. 23 at 12:07 p.m., officers were dispatched to a house in White Plains for the report of a woman who was possibly armed with a gun and threatening suicide. While en route, officers learned the woman may have fired a shot from a gun inside her house. Lt. M. Butler, Sgt. M. Thompson, M/Cpl. J. Hopkins, Cpl. G. Holt, PFC W. Halt, PFC P. Sady, Officer R. McMullen, Officer B. Rash, CCSO K9 officers Cpl. C. Clevenger and PFC B. Kunz, and two MSP Troopers responded to the scene. They verified a shot had indeed been fired and established a perimeter surrounding the house. Additional officers arrived to assist. Sgt. M. Clark made contact with the woman via the telephone and talked with her. He developed a rapport and was able to convince her to secure the gun. At about 12:43 p.m., Sgt. Clark convinced the woman to exit her house where she was safely taken into custody. Officers found a spent shell casing inside the house and two long guns. The woman was transported to CRMC for a medical evaluation.
BURGLARY: On Feb. 22 at 9:51 a.m., officers responded to the 9000 block of Hanley Court in Waldorf for the report of suspicious activity. The caller reported seeing two people enter a house that was known to be vacant. When officers arrived, the suspects were located inside the house. While investigating, officers located 15 grams of marijuana packaged to sell. In addition, a digital scale and plastic wrap were recovered. Jawan Dewayne Howze, 21, of Waldorf and Nichelle Larae Segarra, 22, of Woodbridge, were arrested and charged with burglary and possession with intent to distribute drugs. PFC J. Fromme investigated.
Disclaimer: In the U.S.A., all persons accused of a crime by the State are presumed to be innocent until proven guilty in a court of law. See: http://so.md/presumed-innocence. Additionally, all of the information provided above is solely from the perspective of the respective law enforcement agency and does not provide any direct input from the accused or persons otherwise mentioned. You can find additional information about the case by searching the Maryland Judiciary Case Search Database using the accused's name and date of birth. The database is online at http://so.md/mdcasesearch . Persons named who have been found innocent or not guilty of all charges in the respective case, and/or have had the case ordered expunged by the court can have their name, age, and city redacted by following the process defined at http://so.md/expungeme.