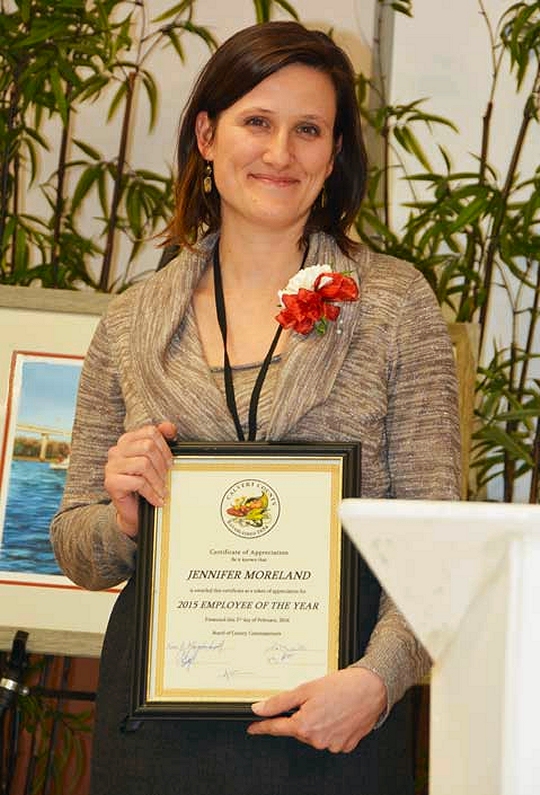 Jennifer Moreland.
PRINCE FREDERICK, Md.
(Feb. 22, 2016)—Jennifer Moreland, community resources coordinator for Calvert County Family Network (CCFN), has been named Calvert County's 2015 Employee of the Year.
Moreland's selection was announced during the annual Calvert County Government employee service awards ceremony held earlier this month.
County officials say that since assuming her current position in March 2015, Moreland was instrumental in devising a strategy to use surplus administrative funding to execute important training events for Calvert Alliance Against Substance Abuse, the Calvert County Mentoring Partnership and the Calvert Collaborative for Children and Youth. She also secured funding to support the Calvert County Health Department on a child safety awareness campaign that provided 25 low-income families with portable cribs and a "Kids and Care" program that provided residents with safety information.