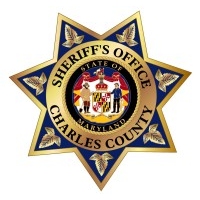 LA PLATA, Md.
(Jan. 26, 2016)—The Charles County Sheriff's Office released the following incident reports.
MOTOR VEHICLE COLLISION: At approximately 3:40 p.m. on January 22, officers responded to the area of Poplar Hill Road and Mattawoman Beantown Road for the report of a motor vehicle collision. An investigation revealed that a 2005 Honda Accord was traveling southbound on Poplar Hill Road when the operator lost control of the car in the snowy conditions. The vehicle slid across the center line and struck a northbound tractor trailer. The operator of the Honda was transported to a nearby hospital with serious injuries. The operator and passenger in the tractor-trailer were not injured. M/Cpl. J. Hopkins investigated.
STOLEN VEHICLE RECOVERED: On December 1, officers responded to a business in the 10000 block of Berry Road in Waldorf for the report of a theft. Upon arrival, officers learned that a man entered the business, stole tobacco products, and fled in a black SUV driven by a female. A review of the video surveillance revealed the SUV was one that had been reported stolen on November 25 from the 6000 block of Peccary Street in Waldorf. The stolen SUV was located abandoned in Waldorf. The suspects' images were also captured in the video, and detectives were able to identify the 16-year-old female driver. The female was charged with theft of a motor vehicle and driving without a license. The male passenger was also identified, and on January 22 warrant officers located and arrested Nehemiah Nicholas, 18 of Waldorf. Nicholas was charged with theft under $100 and unauthorized removal of property. Det. D. Savoy investigated.
ATTEMPTED FIRST-DEGREE BURGLARY: On January 21 at 9:15 a.m., officers responded to the 4000 block of Dematha Court in Nanjemoy for the report of an intrusion alarm. Upon arrival, officers observed damage to the door leading to the basement and shoe prints around the residence. It does not appear that entry was gained. Cpl. J. Rager is investigating.