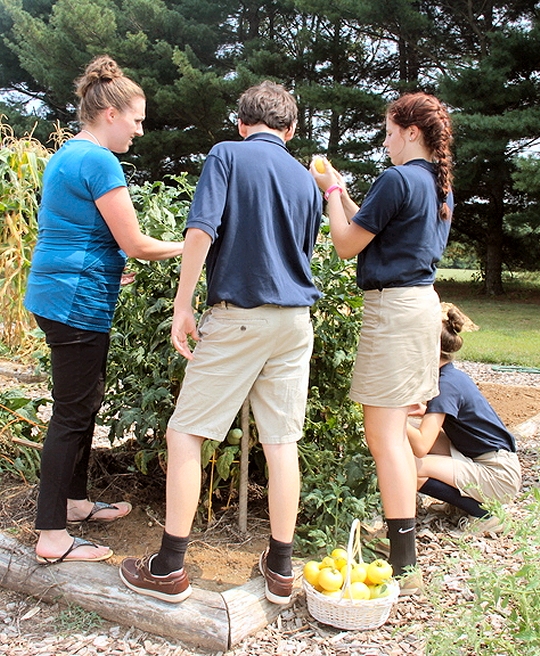 Students from Mother Catherine Academy, located in Mechanicsville, harvest part of their experimental tomato crop. (Submitted photo)
MECHANICSVILLE, Md.
(Jan. 25, 2016)—Mother Catherine Academy has made the national press. A science project conducted by the school is noted in an article titled
The Worldwide Dwarf Tomato Project
which appears in the January/February edition of
The American Gardener
. The magazine is published by
The American Horticultural Society
.
The story mentions how students at the academy grew two varieties of tomatoes from Craig LeHoullier's Dwarf Tomato Project (
dwarftomatoproject.net
or
craiglehoullier.com
). The school project—under the direction of middle school science teacher Sarah Gascon and volunteer Jerry Spence—is part of MCA's agriculture lab.
"There is a tremendous opportunity to provide the children with a rich experience that shows them how to apply the education they receive in the classroom," said Spence, who serves as the school's garden and agriculture liaison and is a member of the board of trustees. "Already MCA's agriculture lab has proven its worth, and we're only beginning to tap its full potential. The implementation of these projects, utilizing the agricultural lab, will help roundout the exceptional educational experience MCA students receive."
Spence said he expects some of the produce from the garden will be used by other students at MCA who have joined the newly formed cooking club, which is cosponsored by Chef Loic of
Café de Artistes
in Leonardtown.
The school also donates some produce grown in the lab to area food pantries. Spence said the gesture helps teach students Christian values, such as charity.
Additional plans for the agriculture lab are blossoming. Students from the new MCA garden club will lead a multi-year tomato breeding project. The project will provide hands on experience with science and math involved in selectively breeding plants for specific traits. Future plans also include bringing technology into the program, teaching students to use CAD software to plan improvements to the garden, and spreadsheets and databases to collect and analyze data.
Mother Catherine Academy, located in Mechanicsville, is the only independent Catholic school in southern Maryland. For more information on MCA's programs, or to schedule a tour of the school, interested families can call the school office at 301-884-3165 or visit
mothercatherine.org
. The Academy has open enrollment year-round. An open house is scheduled for Jan. 31 from 1 to 3 pm.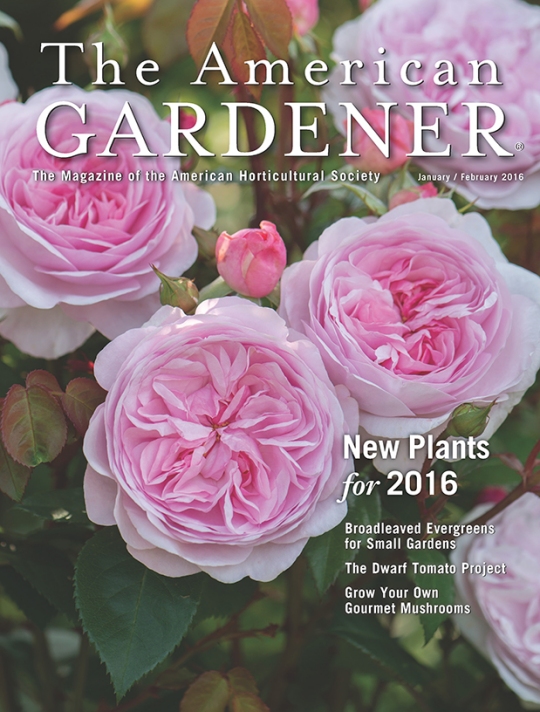 The cover from the magazine in which the school's project is mentioned.