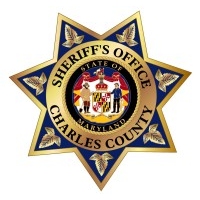 LA PLATA, Md.
(Jan. 23, 2016)—The Charles County Sheriff's Office released the following incident and arrest reports.
CHARLES COUNTY GOVERNMENT EMPLOYEE CHARGED WITH THEFT: Charles County Sheriff's investigators assigned to the Criminal Investigations Division have charged Eric Bernard Riley, 51, of Hughesville in connection with the theft of more than $10,000 worth of cleaning products and supplies while he was serving as the Custodial Superintendent of Charles County facilities. In June 2015, Charles County Government officials notified the CCSO about a possible theft scheme involving Mr. Riley. An immediate investigation was launched and detectives subsequently determined Riley had been stealing cleaning products. Investigators established Riley altered purchase orders by slightly increasing the number of items needed at each facility or by switching out the types of products listed on the purchase order for items he could sell at discounted prices from his home. During the investigation, detectives set up surveillance and perused thousands of documents. On Aug. 5, 2015 a search warrant was conducted at Riley's house in the 14000 block of Shelwick Place in Hughesville. Cases of cleaning supplies, toilet paper, dish soap, and laundry detergent were recovered. On January 13, a criminal summons was issued charging Riley with theft over $10,000. No other county employees were involved in the thefts. Det. E. Clark investigated.
THEFTS FROM AUTOS: On Jan. 19, during the overnight hours, unknown suspect(s) entered several unlocked cars parked in the 7800 block of King Arthur Court in White Plains. Money and sunglasses were stolen from one car; it is unclear if anything was stolen from the other vehicles. Officer J. A. Wilson is investigating.
ATTEMPTED ARMED ROBBERY: On Jan. 19 at 2:13 p.m., two suspects approached a 17-year-old male as he was walking in the area of Tipperary Avenue and Sunset Ridge Place in Waldorf. The suspects displayed knives and demanded the victim's shoes. The victim refused and was able to flee. He went home and later called police. PFC R. Snyder is investigating.
DESTRUCTION OF PROPERTY: During the overnight hours of Jan. 17–Jan. 18, unknown suspect(s) damaged 12 mailboxes in the 9000 block of Tayloes Neck Road in Nanjemoy. Master Cpl. R. Cadrette is investigating.
Disclaimer: In the U.S.A., all persons accused of a crime by the State are presumed to be innocent until proven guilty in a court of law. See: http://so.md/presumed-innocence. Additionally, all of the information provided above is solely from the perspective of the respective law enforcement agency and does not provide any direct input from the accused or persons otherwise mentioned. You can find additional information about the case by searching the Maryland Judiciary Case Search Database using the accused's name and date of birth. The database is online at http://so.md/mdcasesearch . Persons named who have been found innocent or not guilty of all charges in the respective case, and/or have had the case ordered expunged by the court can have their name, age, and city redacted by following the process defined at http://so.md/expungeme.