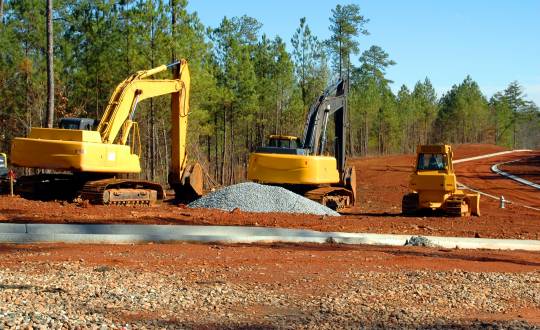 Stock road construction photo.
HOLLYWOOD, Md.
(Jan. 14, 2016)—The Commissioners of St. Mary's County awarded just over $4 million to an Upper Marlboro-based construction company Tuesday to begin construction of the first phase of FDR Boulevard which has been on the county's planning books for decades.
The first phase known as 1A, will be just 0.46 miles and range from Kinnegad Drive in the Hickory Hills Community to Chancellors Run Road; the next phase, called 1 B will run from the First Colony Shopping Center to Rolling Road.
The third portion of the project, called 1C, will link the two stretches of road together in the middle.
"It's been a long time, I'm getting all happy," said Commissioner Todd Morgan after hearing the presentation from procurement specialist Randy Burns about the project finally coming to fruition.
"We're getting there," Burns said.
The construction of FDR Boulevard is one of the most anticipated and probably most important new road construction projects in St. Mary's County, designed to help alleviate burgeoning traffic on Route 235 and provide easier access to businesses and other amenities all along the Lexington Park Development District from the oldest part of down town to the northern portions of California.
Commissioner Mike Hewitt asked when motorists would finally be able to bypass Route 235 entirely and take a turn off of Chancellors Run Road and go directly to Route 4, avoiding the county's busiest intersection.
"I would estimate two to three years," said George Erichsen, public works chief. "Each section's construction will take about 12 months but with each of those there will be some overlap."
The entire first phase of FDR Boulevard construction is about $29 million.