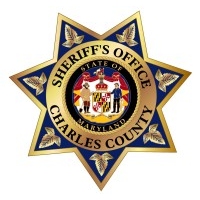 LA PLATA, Md.
(Jan. 11, 2016)—The Charles County Sheriff's Office today released the following incident and arrest reports.
SUSPICIOUS ACTIVITY: On January 10 at 1:16 p.m., officers responded to the 5200 block of Sturgeon Court in Waldorf after a homeowner reported finding a gun near her house. Further, a witness reported seeing two males, one possibly with blood on his face and clothing, get into a silver or gray passenger vehicle nearby. Officers observed a small amount of blood on the scene, and the gun turned out to be an air soft gun. There were no reports of anyone seeking treatment for related injuries. Officer J. Brown is investigating.
THEFT FROM MOTOR VEHICLES: On January 10 at 11:23 a.m., officers responded to the 200 block of Compton Road in Waldorf for the report of a theft from a motor vehicle. Upon arrival, officers made contact with two victims who advised that sometime during the night or early morning, unknown individual(s) stole property from their unsecured cars and left the vehicle hoods open. Officer B. Keys is investigating. Citizens are reminded to remove all valuables and lock their vehicles when parked and unattended.
STOLEN ATV: Sometime between 7:30 p.m. on January 9 and 10:30 a.m. on January 10, unknown suspect(s) cut a lock and forced entry into a shed in the 12000 block of Welsh Lane in Waldorf. An ATV was stolen. Officer L. Miles is investigating.
CCSO School Resource Unit Teams up with Beltway Bombers to Host Free Youth Basketball Camp
Last week, the CCSO School Resource Unit got schooled—on the basketball court, that is. For the third straight year, School Resource Officers coordinated a free two-day basketball camp offered to Charles County students between ages 10-12. The camp, which was held at St. Charles High School, took place on Monday, December 28 and wrapped up on Tuesday, December 29. More than 60 students participated.
Sheriff Troy Berry—a former basketball player for Leonardtown High School and the College of Southern Maryland Hawks basketball team—stopped by the camp for a special visit. Also, members of the Beltway Bombers, a professional basketball team from the Atlantic Coast Professional Basketball League based in Charles County, were on hand to help the school resource officers provide instruction and fellowship with campers.
"We truly enjoy organizing this basketball camp each year and having the opportunity to coach the students," said Pfc. P. Mann, who spearheaded this year's event. "It is a great way to get the kids to do something positive and stay active during their winter break."
"The sports camps that our School Resource Officers host year-round are about so much more than just the fundamentals of basketball, football or baseball," said Sheriff Troy Berry. "By participating in team sports and coming to the camps, kids learn about sportsmanship, discipline, and teamwork. We also continue to reinforce that a good education is critical in order to become an athletes."
Chaz Dudley, CEO and Head Coach of the Beltway Bombers, donated his time to the camp as well as game tickets for all 60 students. "The Bombers were honored to be a part of the CCSO camp for the 3rd consecutive year," said Coach Dudley. "Giving back to, and reaching out within, the Charles County community is very important to us."
On Saturday, January 9, the campers and Sheriff Berry will cheer on the Beltway Bombers as they take on the Hudson Valley Kingz at the College of Southern Maryland La Plata campus. Doors open at 6 p.m. and tip-off is at 7 p.m. For those wishing to attend, tickets cost $5 at the door and there will be great entertainment and activities for the whole family.