Posted on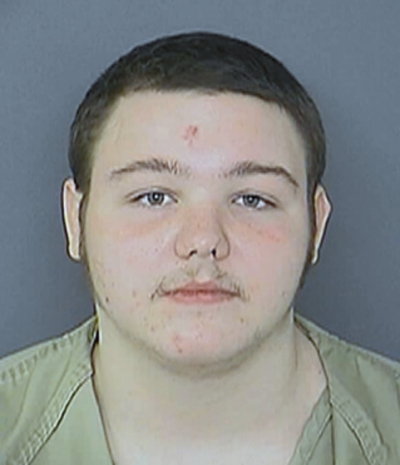 Donald Leo Parks, age 22, of Lexington Park, Md. (arrest photo)
LEONARDTOWN, Md.
(Dec. 29, 2015)—A local sexual predator is in custody after being charged with 3 separate sex-based crimes, involving multiple charges, in the month of December. Donald Leo Parks, age 22, of Lexington Park, was arrested today. An arrest warrant was obtained for Parks on Monday for a sexual assault which occurred on Dec. 10. After he was arrested, he was subsequently charged with a sexual assault which occurred on Christmas day. He was also previously charged with indecent exposure for an incident on Dec. 14.
Police say Parks attacked a woman on the 21000 block of Sheriff Miedzinski Way in Lexington Park on Thursday December 10.
Police say Parks approached the woman, who attempted to flee; however, the suspect used physical force to pull her into the woods.
Parks then allegedly forced the victim to perform sexual acts on him against her will and threatened her with bodily harm and death if she did not comply with his demands. After several minutes, the victim was able to flee from the area.
The St. Mary's County Sheriff's Office Criminal Investigations Division subsequently identified Parks as the suspect.
An arrest warrant was obtained for Parks on December 28, charging him with sex offense second degree, sex offense third degree, assault second degree and false imprisonment. With the assistance of the Sheriff's Office Patrol Division and the Lexington Park COPs Unit, Parks was arrested on Tuesday, December 29, and transported to the St. Mary's County Detention Center. He is currently pending an appearance before the District Court Commissioner.
Parks has also been charged in connection with an incident that occurred on December 25 at approximately 5:00 p.m. Police say a 47-year-old female was walking through the parking lot of the vacant McKay's grocery store on Great Mills Road, when she was approached by a white male wearing shorts. The white male exposed his genitals and attempted to assault the female sexually. The woman was able to flee from the suspect without being assaulted.
Parks has been charged with assault second degree, indecent exposure, and sex offense fourth degree contact in connection with this latest incident.
Parks was also issued a summons on Dec. 15 for indecent exposure which allegedly occurred on Dec. 14.
Parks has a long history of sex-related crimes and assaults dating back to 2011. A few of those include:
Dec. 15, 2013: indecent exposure. Found guilty on April 3, 2014.
May 7, 2013: indecent exposure and peeping tom. Found guilty on Oct. 17, 2013. A charge of trespass peeping tom was dropped.
Feb, 26, 2013: indecent exposure. Found guilty. A second similar charge was dropped.