Posted on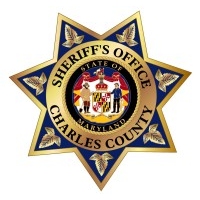 LA PLATA, Md.
(Dec. 28, 2015)—The Charles County Sheriff's Office today released the following incident and arrest reports.
COUNTERFEIT CURRENCY: On December 23 at 7:47 p.m., three unknown suspects (pictured above) simultaneously made purchases using counterfeit currency at the JCPenney store at the St. Charles Town Center in Waldorf. Pfc. J. Fromme is investigating.
THEFT FROM MOTOR VEHICLES: During the overnight hours between December 26 and 27, unknown suspect(s) entered several unlocked vehicles located at a business in the 12300 block of Waldorf Business Square in Waldorf and stole a piece of equipment. Officer G. Cook is investigating.
ATTEMPTED ARMED ROBBERY: On December 25 at approximately 9:52 p.m., a suspect entered the 7-11 convenience store in the 300 block of Smallwood Drive in Waldorf, walked behind the counter, and displayed a small knife. He demanded that the employees open the cash drawer, and when they refused, he fled on foot. The suspect is described as a black male, 5'9" to 5'10" tall with a stocky build who was wearing a dark-colored jacket with a white stripe, blue jeans, white shoes and a dark-colored baseball hat. Detective C. Gregory is investigating.
SECOND-DEGREE BURGLARY: Sometime between 8:30 p.m. on December 24 and 9 a.m. on December 25, unknown suspect(s) broke the lock off of a shed at a home in the 8900 block of Fairground Road in Bel Alton. Several pieces of equipment were stolen. Officer C. Chamblee is investigating.
ARMED ROBBERY: On December 24 at 8:23 p.m., officers responded to Windsor Park Court in Waldorf for the report of an armed robbery. Upon arrival, officers spoke with the victim who said he had posted an ad online for an Xbox game console and games. When the victim went to meet the potential buyer, the buyer pulled a handgun and took the victim's property before fleeing the scene. Pfc. P. DeBoe is investigating.
STOLEN BOAT/TRAILER: On December 23 between 3:30 p.m. and 5:30 p.m., unknown suspect(s) stole a boat, which was docked at Mallows Bay located in the 1400 block of Wilson's Landing Road in Nanjemoy, along with the two-axle trailer. The boat is a 2001 Penn Yan center console, 22' 8" in length, fiberglass green camouflage boat with a duck blind. Officer B. Keys is investigating.
Disclaimer: In the U.S.A., all persons accused of a crime by the State are presumed to be innocent until proven guilty in a court of law. See: http://so.md/presumed-innocence. Additionally, all of the information provided above is solely from the perspective of the respective law enforcement agency and does not provide any direct input from the accused or persons otherwise mentioned. You can find additional information about the case by searching the Maryland Judiciary Case Search Database using the accused's name and date of birth. The database is online at http://so.md/mdcasesearch . Persons named who have been found innocent or not guilty of all charges in the respective case, and/or have had the case ordered expunged by the court can have their name, age, and city redacted by following the process defined at http://so.md/expungeme.