Posted on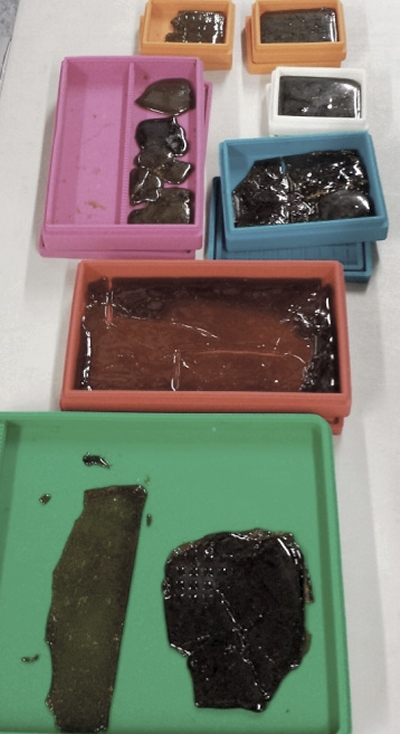 Wax—a street term for Butane Hash Oil—was seized from a home in Hughesville. (Photo: CCSO)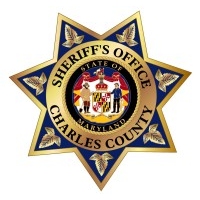 LA PLATA, Md.
(Dec. 22, 2015)—On Friday, Dec. 18, members of the Charles County Sheriff's Office Narcotics Enforcement Section, with assistance from the CCSO Emergency Services Team and Charles County Animal Control officers, served a search warrant at a house in Hughesville as part of an investigation into suspected manufacturing of Butane Hash Oil (BHO or "wax")—a derivative and potent form of marijuana. Upon serving the warrant, investigators located approximately 225 grams of processed BHO; approximately four pounds of marijuana; more than 100 hits of LSD and small quantities of heroin, cocaine and Ketamine.
All of the production equipment and related CDS paraphernalia were seized. In addition, nine long guns, a handgun and more than $3,000 in cash was recovered.
The following people were arrested and charged with manufacturing a controlled dangerous substance and possession with the intent to distribute: Michael Edward Stewart, 52, of Hughesville; his wife, Mary Posey Stewart, 45; and their sons, Michael Allan Stewart, 24, and Kevin Bruce Stewart, 20; Mary Kathleen Pleasant, 20, of Arnold; and Melissa Lynne Cooper, 29, of Glen Burnie.
Police say that manufacturing BHO is extremely dangerous and in some occasions has caused explosions and fires.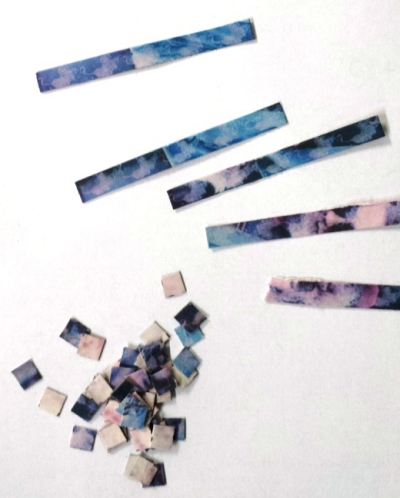 Lysergic acid diethylamide (LSD) was seized from a home in Hughesville. (Photo: CCSO)