Posted on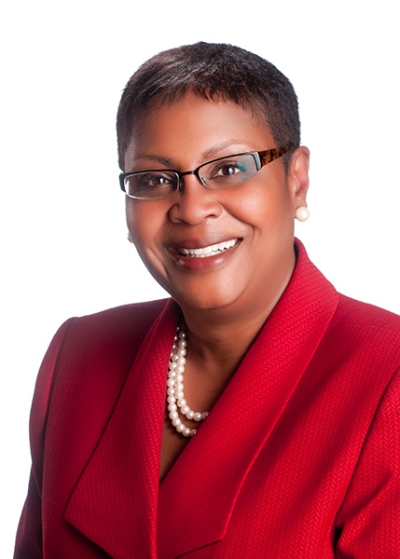 Commissioner Debra M. Davis, Esq. (District 2). (Submitted photo)
LA PLATA, Md.
(Dec. 22, 2015)—Commissioner Debra M. Davis, Esq. (District 2) has been selected to serve as chair of the Local Government Insurance Trust (LGIT) Board of Trustees. Davis has served on the LGIT board for the past five years, acting as secretary the last two years. Her two year term as chair began on Saturday, Dec. 19. She is the first African-American to serve as LGIT chair.
"It is an incredible honor to continue to serve LGIT in this new leadership role," Davis said. "I look forward to being at the forefront of LGIT's great work throughout the state of Maryland."
Davis, a local practicing attorney, was first elected to the Charles County Board of Commissioners in 2010 and is currently serving her second term.
She serves on several statewide, regional, and local boards. Davis was named as one of Maryland's Top 100 women in 2012 and 2014 by The Daily Record for her leadership and community service. A consummate student of leadership, Davis completed the University of Maryland's Academy for Excellence in Local Governance professional development program in August 2012. She is a 2009 graduate of Leadership Southern Maryland, a 1999 Maryland State Bar Association Leadership Fellow, and served on the African American Leadership Summit for the U.S. Congress in 2004.
Davis holds a Bachelor of Arts from the University of Maryland in Criminology and a Juris Doctorate from the University of Baltimore School of Law.
Davis will serve in the chair capacity leading the Board of Trustees meetings, working collaboratively with the executive director, and directing the agenda.
LGIT is a nonprofit association founded in 1987 by the Maryland Association of Counties (MACo) and the Maryland Municipal League (MML) in answer to difficulties towns, cities and counties then faced in securing affordable insurance. LGIT is authorized by state law to provide joint self-insurance programs or pools for towns, cities, and counties in Maryland. For more information about LGIT, visit
www.lgit.org
.