Posted on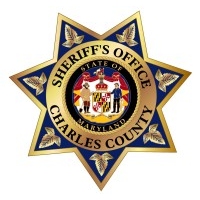 LA PLATA, Md.
(Dec. 17, 2015)—The Charles County Sheriff's Office today released the following incident and arrest reports.
IMPAIRED DRIVER CHECKPOINT: On December 16, 2015, between 6 p.m. and 10 p.m., the CCSO Traffic Operations Unit, joined by allied agencies, conducted an impaired driver checkpoint on eastbound Berry Road, east of Jennifer School Road in Waldorf. The checkpoint was coordinated in response to the death of Montgomery County Police Officer Noah Leotta who was struck by an impaired driver on December 3, 2015 and died December 10, 2015. Officer Leotta was working an impaired driver patrol at the time of the incident. Officers from the Community Policing Unit joined the effort by conducting impaired driver saturation patrols. Commanders from Special Operations and the Executive Command Staff assisted with a briefing and at the checkpoint site. Other officers from the agency participated in the checkpoint using funding from a grant provided by the Maryland Highway Safety Office. The Charles County Sheriff's Office welcomed members from the Montgomery County Police Department, Maryland State Police, Maryland Transportation Authority Police, Maryland Natural Resources Police, Calvert County Sheriff's Office, St. Mary's County Sheriff's Office, La Plata Town Police, and Joint Base Andrews Security Forces who assisted in conducting the checkpoint. A photo of Officer Leotta and a Montgomery County Police cruiser were displayed at the checkpoint along with a sign dedicating the effort to him.
As a result of the checkpoint, 1,437 drivers were contacted. Multiple vehicles were stopped for traffic violations and equipment violations. Three vehicles were stopped for registration suspensions and two vehicles were stopped for suspended drivers. One impaired driver was arrested and one person was charged with drug possession.
SCHOOL BUS STRIKES PARKED CAR: At 5 p.m. on December 15, a school bus occupied with students struck an occupied parked car at Southwinds Drive at Nautica Place in White Plains. There were no injuries as a result of the accident. All students were released to their parents at the scene.
BURGLARY: On December 12 at 1:03 a.m., unknown suspects shattered a window to the College of Southern Maryland La Plata Campus book store, went inside, and stole property. Cpl. J. Walter is investigating.
Disclaimer: In the U.S.A., all persons accused of a crime by the State are presumed to be innocent until proven guilty in a court of law. See: so.md/presumed-innocence. Additionally, all of the information provided above is solely from the perspective of the respective law enforcement agency and does not provide any direct input from the accused or persons otherwise mentioned. You can find additional information about the case by searching the Maryland Judiciary Case Search Database using the accused's name and date of birth. The database is online at so.md/mdcasesearch . Persons named who have been found innocent or not guilty of all charges in the respective case, and/or have had the case ordered expunged by the court can have their name, age, and city redacted by following the process defined at so.md/expungeme.