Posted on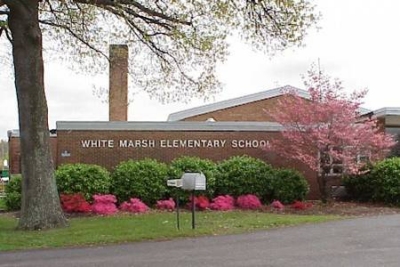 White Marsh Elementary School. (Photo: SMCPS)
LEONARDTOWN, Md.
(Dec. 15, 2015)—White Marsh Elementary School, located in Mechanicsville, St. Mary's Co., has been selected as a 2016 Maryland Blue Ribbon School.
"Every child deserves a world-class education and each of these schools goes the extra mile to provide students the best learning experience possible, and we applaud their faculty and staff," said Governor Larry Hogan. "By providing students with a quality education, we are preparing students to become productive members of Maryland's workforce and our society as a whole."
Interim State Superintendent of Schools Jack Smith added his congratulations.
"The Maryland Blue Ribbon Schools represent the outstanding accomplishments of public schools throughout our State," Dr. Smith said. "The students, teachers, administrators, and communities work together to make these schools something special, and they deserve recognition and celebration."
White Marsh Elementary has had high performance in math and reading proficiency during past MSA administrations with 3rd and 4th grades outperforming the state average on reading and math every year from 2003 - 2014 and 5th grades outperforming the state average on math from 2004 - 2014 and in Science from 2008 - 2015. The school has held 5 consecutive years of Science Fairs, with all students in 3-5 participating and at least 15 or more K-2 students doing projects voluntarily. This Maryland Green School employs vertical team scoring of assessments so that teachers see the progression of student learning. Community partnerships support the school's Destination Imagination Program and its Future Leaders of the World mentoring program.
The schools will be invited by the U.S. Department of Education to apply to be National Blue Ribbon Schools. With underwriting and gift sponsors, each school will receive a Maryland Blue Ribbon Flag, a $2000 monetary prize, $1000 of office supplies, interactive technology equipment, and a school Congratulations Party. Underwriting sponsors include BGE, Comcast, Dimension U, Mrs. Fields, NTA Life, Rudolph's Office Supply, SMART Technologies, and State Farm Insurance. A dinner in Annapolis will be held in honor of the winning schools this coming spring, as each Blue Ribbon School will be honored by the Maryland House of Delegates and the Senate.