Posted on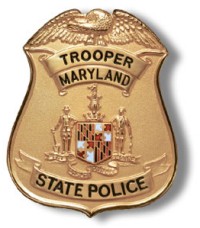 PRINCE FREDERICK, Md.
(Dec. 14, 2015)—The Prince Frederick Barrack of the Maryland State Police (MSP) today released the following incident and arrest reports.
BURGLARY: On 12/l8/2015 at 5:00 pm, Trooper Kaitz responded to the 5500 block of Stephen Reid Rd. in Huntingtown for a reported burglary. The victim reported that the house had been broken into and numerous items removed. Investigation continues.
DUI, POSSESSION OF ZOLPIDEN: On 12/9/2015 at 1:57 pm, Trooper First Class Meurrens responded to a motor vehicle accident on Town Square Drive in Lusby. During investigation, Marla K. Williams was arrested for DUI. A probable cause search revealed possession of Zolpiden for which Ms. Williams did not have a prescription. She was incarcerated at the Calvert County Detention Center.
POSSESSION WITH INTENT TO DISTRIBUTE: On 12/10/2015 at 3:20 pm, Trooper First Class Barlow stopped a vehicle on Rt. 4 near the Thomas Johnson Bridge in Solomons for traffic violations. The occupants of the vehicle displayed several criminal indicators and a K-9 scan was requested. The K-9 scan was positive and a probable cause search revealed CDS and paraphernalia. Jordan R. Bell, the driver, was arrested for possession with intent to distribute both Marijuana and THC Gummies. Another occupant in the vehicle was issued a civil citation for possession of marijuana. Bell was incarcerated at the Calvert County Detention Center.
TROOPER INVOLVED CRASH: On December 13, 2015 at approximately 8:57 am, Trooper Jordan Jones was traveling on Ponds Wood Road and failed to stop at the intersection of Ponds Wood Road and Bayside Road, Huntingtown, Maryland. Tpr. Jones' vehicle struck the passenger side of a vehicle traveling southbound on Bayside Road and then subsequently pushed that vehicle into a utility pole on the northbound side of Bayside Road. All involved parties were transported for non-life threatening injuries and were later released.
ACTIVE WARRANT, POSSESSION OF HANDGUN, FALSE STATEMENT: On 12/11/2015 at 12:25 am, Trooper First Class Newcomer stopped a vehicle on Rt. 4 north of Miss Sam's Way in Huntingtown for traffic violations. Several criminal indicators were observed. Terrell B. Moore gave a false name in an attempt to avoid arrest for an active warrant through Charles County. A probable cause search revealed a handgun in the vehicle. Moore was arrested and incarcerated at the Calvert County Detention Center.
DUI Arrests
Marla K. Williams, 26, of Lusby, arrested on 12/09/2015 @ 01:40 pm by TFC B. Meurrens
Daniel P. Lee, 53, of Huntingtown, arrested on 12/11/2015 @ 05:47 pm by TFC S. Matthews
Amanda L. White, 22, of Belfast, NY, arrested on 12/12/2015 @ 12:35 am by TFC J. Oles
Larry A. Jones, Jr., 27, of Upper Marlboro, arrested on 12/13/2015 @ 04:45 am by Cpl. J. Stern
Disclaimer: In the U.S.A., all persons accused of a crime by the State are presumed to be innocent until proven guilty in a court of law. See: http://so.md/presumed-innocence. Additionally, all of the information provided above is solely from the perspective of the respective law enforcement agency and does not provide any direct input from the accused or persons otherwise mentioned. You can find additional information about the case by searching the Maryland Judiciary Case Search Database using the accused's name and date of birth. The database is online at http://so.md/mdcasesearch . Persons named who have been found innocent or not guilty of all charges in the respective case, and/or have had the case ordered expunged by the court can have their name, age, and city redacted by following the process defined at http://so.md/expungeme.