Posted on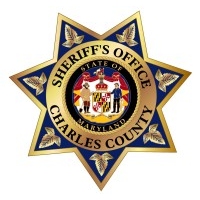 LA PLATA, Md.
(Dec. 11, 2015)—The Charles County Sheriff's Office today released the following incident and arrest reports.
BURGLARY: At approximately 8 a.m. on December 10, an unknown suspect entered a shed attached to a home on Keepsake Place in Waldorf while a second suspect stood nearby. The victim disrupted the burglary while attempting to enter the shed and the suspects fled towards Renner Road. Officer G. Cook is investigating.
POSSESSION WITH INTENT TO DISTRIBUTE: At approximately 11 a.m. on December 10, Pfc. A. Fenlon was conducting a routine traffic stop in the area of Kent Avenue and Potomac Street in La Plata when he noticed the odor of marijuana coming from the car. Upon searching the vehicle, he recovered a large amount of marijuana as well as other paraphernalia. Deangelo Antonio King, 25 of La Plata, was arrested and charged with possession with intent to distribute.
OFFICER RECOVERS STOLEN DIRT BIKES: On Dec. 11 at 12:48 a.m., PFC M. Hancock was patrolling the 4400 block of Bryantown Road in Waldorf when he observed a truck on the side of the road with three males standing near it. As he got closer, PFC Hancock noticed the subjects were attempting to load two dirt bikes onto the truck; the men fled upon being detected. During the investigation it was discovered the dirt bikes had been stolen from a nearby address. PFC M. Hancock is continuing the investigation.
Disclaimer: In the U.S.A., all persons accused of a crime by the State are presumed to be innocent until proven guilty in a court of law. See: http://so.md/presumed-innocence. Additionally, all of the information provided above is solely from the perspective of the respective law enforcement agency and does not provide any direct input from the accused or persons otherwise mentioned. You can find additional information about the case by searching the Maryland Judiciary Case Search Database using the accused's name and date of birth. The database is online at http://so.md/mdcasesearch . Persons named who have been found innocent or not guilty of all charges in the respective case, and/or have had the case ordered expunged by the court can have their name, age, and city redacted by following the process defined at http://so.md/expungeme.