Posted on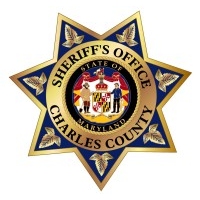 LA PLATA, Md.
(Dec. 7, 2015)—The Charles County Sheriff's Office today released the following incident and arrest reports.
PATROL OFFICERS APPREHEND THEFT SUSPECTS: On December 5 at 10:54 a.m., officers responded to the Burlington Coat Factory store located in the 3200 block of Crain Highway in Waldorf for the report of shoplifting in progress. Upon arrival, officers located the three accused. An investigation revealed that a customer observed the suspects make several trips from the store to their car with carts full of merchandise and notified the store manager, who then contacted the CCSO. All of the stolen merchandise, totaling over $2,600, was recovered from the vehicle. Gregory Lee Boseman, 41 of Knightdale, NC, Stacy Valdez Wise, 25 of Knightdale, NC, and Tausha Onica Macon-Ruffin, 35 of Knightdale, NC, were arrested and charged with theft.
RECKLESS DRIVING, POSSESSION OF CDS: On December 5 at 2:22 a.m., Officer A. Bringley observed two suspicious vehicles with their lights off in the rear of Bensville Park when conducting a patrol check. As the officer approached the vehicles, one driver turned on his lights and accelerated toward him, narrowly avoiding a collision. The suspect then fled, stopped a short distance later, and was apprehended. A search revealed a bag of cocaine inside his wallet. Branden Alan Murphy, 28 of White Plains, was arrested and charged with several charges including possession, reckless driving, and driving while intoxicated.
Disclaimer: In the U.S.A., all persons accused of a crime by the State are presumed to be innocent until proven guilty in a court of law. See: so.md/presumed-innocence. Additionally, all of the information provided above is solely from the perspective of the respective law enforcement agency and does not provide any direct input from the accused or persons otherwise mentioned. You can find additional information about the case by searching the Maryland Judiciary Case Search Database using the accused's name and date of birth. The database is online at so.md/mdcasesearch . Persons named who have been found innocent or not guilty of all charges in the respective case, and/or have had the case ordered expunged by the court can have their name, age, and city redacted by following the process defined at so.md/expungeme.