Posted on
LEONARDTOWN, Md.
(Dec. 4, 2015)—The St. Mary's County Sheriff's Office released the following incident and arrest reports.
Relative Charged with Abusing Six-Week-Old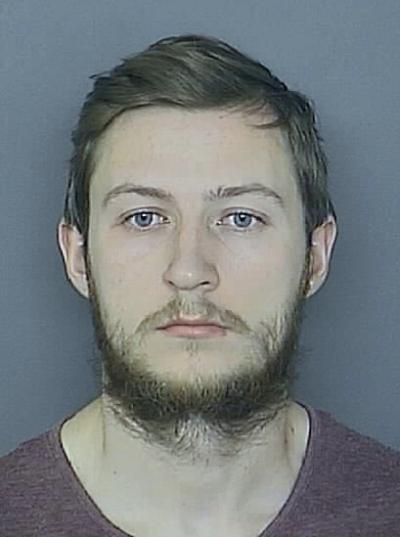 Calvin Marcus Martin, age 23, of Hollywood, Md.
On Saturday, November 21, 2015, a six-week-old victim was admitted to MedStar St. Mary's Hospital for seizures. Based on the victim's medical status, the victim was transferred to MedStar Georgetown Hospital for further treatment.
According to medical tests, the victim was suffering from a brain bleed on the back of the head. Based on comprehensive testing doctors were unable to find any medical conditions that may have caused the bleed.
Detective R. Merritt determined injuries were caused by a relative of the victim. The six-week-old-victim began to display signs of injury after being cared for by the relative.
A warrant was requested for the suspect, Calvin Marcus Martin, age 23, of Hollywood. He was located and placed under arrest by Detective R. Merritt. Martin was transported to the St. Mary's County Detention Center and charged with First Degree Child Abuse and Second Degree Child Abuse.
He is being held on a $750,000 bond.
Incident Briefs
THEFT: Between 11/25 and 12/03, a backhoe was stolen from the 20000 block of Point Lookout Road (Kings Christian Academy). CASE# 70211-15
ANIMAL CRUELTY: Citations were issued by the animal warden on a suspect for animal cruelty on the 27000 block of Bohle Road in Mechanicsville. CASE# 70225-15
BURGLARY: A known suspect entered a residence and stole property on the 29000 block of Prince Road in Mechanicsville. CASE# 70285-15
THEFT OF A MOTOR VEHICLE: A known suspect stole a rental vehicle on the 40000 block of Kavanagh Road in Oakville. CASE# 70371-15
BURGLARY: Unknown suspect(s) entered a residence on the 45000 block of Halsey Court in California. Nothing appeared to be stolen. CASE# 70089-15
ROBBERY: Deputy D. Smith responded to a victim's residence in Great Mills, for the report of a robbery. The victim alleged she went to the intersection of Asher Road and Cox Drive in Mechanicsville to meet a friend. An unknown masked suspect stuck a taser in the victim's side and demanded a bottle of pills. After giving the suspect a bottle of prescription medication, the suspect fled on foot. The investigation is ongoing.
RECOVERED STOLEN VEHICLE: Deputy First Class Kerby responded to the 39000 block of Emmart Lane in Mechanicsville and located an unoccupied vehicle running. The vehicle's ignition was tampered with and appeared stolen. The investigation is ongoing. CASE# 70166-15
Disclaimer: In the U.S.A., all persons accused of a crime by the State are presumed to be innocent until proven guilty in a court of law. See: http://so.md/presumed-innocence. Additionally, all of the information provided above is solely from the perspective of the respective law enforcement agency and does not provide any direct input from the accused or persons otherwise mentioned. You can find additional information about the case by searching the Maryland Judiciary Case Search Database using the accused's name and date of birth. The database is online at http://so.md/mdcasesearch . Persons named who have been found innocent or not guilty of all charges in the respective case, and/or have had the case ordered expunged by the court can have their name, age, and city redacted by following the process defined at http://so.md/expungeme.