Posted on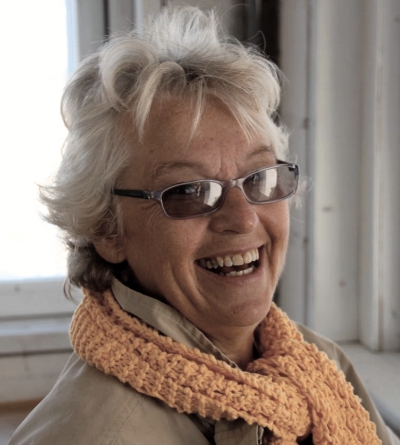 Viki Volk.
LEXINGTON PARK, Md.
(Dec. 3, 2015)—The St. Mary's County Community Development Corporation (CDC) Board of Directors announced this week the selection of Viki Volk as Executive Director.
The CDC, a non-profit formed in 1985, creates and administers plans and programs to address revitalization and other county development needs, specifically in Lexington Park. Until 2013, the CDC operated as an adjunct agency of county government. The corporation no longer receives direct financial support from local government.
Volk completed graduate work in urban planning and helped set up the University of Colorado's graduate school of Urban Affairs at the downtown Denver campus. She came to St. Mary's County in 1984. As a local reporter she wrote about land use, including Lexington Park development plans and projects through the 1990s. In 2000 she helped found and served as president and executive director of the Chesapeake Bay Field Lab, a nonprofit to preserve artifacts of the watering industry of the Chesapeake and teach stewardship of the bay. In 2011 she began the internet marketing firm Lexington Park Leader, which publishes an online journal promoting Lexington Park and Southern Maryland.
"We are very excited to bring Viki onboard," said CDC Chairman Charles Roach. "This is an important time for the corporation. St. Mary's CDC is no longer directly affiliated with county government. This provides a new range of opportunities for the corporation to help shape the future of our community. As a board we will be working this year to establish our scope and priorities. We look forward to Viki's help in developing the best development corporation possible to meet our community's needs."
"The Board dedicated the past year to completing the corporate transition and is ready to consider which community projects to address," said CDC Treasurer Ray Dodson. "We intend to spend the next six months prioritizing the projects we believe we can successfully accomplish. The board is pleased to have Viki to coordinate the process and help us involve the full community and stakeholders. The board has worked hard to complete this transition and is eager to begin."
"I am tremendously honored by the opportunity," said Volk. "I love Lexington Park. I located my business in a house built during the WWII transformation of farm fields into Great Mills Road. Oral histories describe that boom time as creating an 'Instant City'. Everywhere around me, still, you can see pockets of the entrepreneurship, the sheer optimism of that era. There's a vacuum cleaner repair business down the street from me, a couple blocks from the top naval aviation test and evaluation center in the world. Where else does this exist? I'm thrilled to be part of efforts to bring back that can-do optimism and commitment to the economic growth of Lexington Park."