Posted on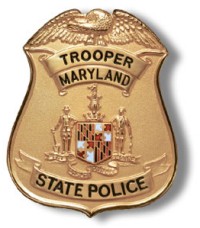 PRINCE FREDERICK, Md.
(Dec. 1, 2015)—The Prince Frederick Barrack of the Maryland State Police (MSP) today released the following incident and arrest reports.
NEEDLES IN HALLOWEEN CANDY WAS INTENTIONAL FALSE REPORT: Through extensive investigation, Trooper First Class Matthews was able to obtain a confession from the complainant stating she had placed needles in the Halloween candy. The case is being reviewed by the State's Attorney's Office. This clears any wrong doing by the residents of the Patuxent View neighborhood.
ARMED ROBBERY, THEFT, 1ST DEGREE ASSAULT: On 11/23/2015 at 6:46 pm, Trooper First Class Matthews received a report regarding an armed robbery, theft, and assault that had occurred at the Central Square Drive Car Wash in Prince Frederick. The victim reported he was robbed at knife point while preparing to wash his vehicle. The suspect stole his jacket, cash, iPhone and keys to his car. The victim reported the suspect then got into a Kia Rio, with two other occupants. Units with the Calvert County Sheriff's Office and the Prince Frederick Barrack began looking for the suspect's vehicle. The suspects were found driving in the Yardley Hills neighborhood. During the investigation, the items taken from the victim were located. Douglas T. Hayes, 28 of Prince Frederick, Cordell T. Sollers, 30 of Lusby, and Jeffery L. Myers, 30 of Lusby, were charged appropriately.
THEFT FROM VEHICLE: On 11/29/2015 at 5:02 pm, Trooper Warrick responded to the 4000 block of Weeping Willow Lane in Huntingtown for a reported theft from a motor vehicle. The victim reported a Remington 12 gauge shotgun was removed from his unsecured vehicle during the previous evening. Investigation continues.
DUI Arrests
None to report.
Disclaimer: In the U.S.A., all persons accused of a crime by the State are presumed to be innocent until proven guilty in a court of law. See: http://so.md/presumed-innocence. Additionally, all of the information provided above is solely from the perspective of the respective law enforcement agency and does not provide any direct input from the accused or persons otherwise mentioned. You can find additional information about the case by searching the Maryland Judiciary Case Search Database using the accused's name and date of birth. The database is online at http://so.md/mdcasesearch . Persons named who have been found innocent or not guilty of all charges in the respective case, and/or have had the case ordered expunged by the court can have their name, age, and city redacted by following the process defined at http://so.md/expungeme.