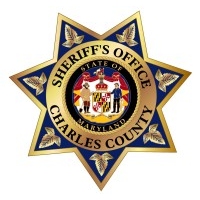 LA PLATA, Md. (October 15, 2015)—The Charles County Sheriff's Office released the following incident and arrest reports.
OFFICERS APPREHEND THREE SUSPECTS IN HOME INVASION ATTEMPT: Charles County Sheriff's officers have arrested and charged three suspects in connection with an attempted home invasion. On October 9 at 3:11 a.m., patrol officers responded to the 8600 block of Billingsley Road in White Plains after a homeowner called and reported a possible burglary in progress. The homeowner said he and his family were asleep when they were awakened by their dog barking; they also heard loud noises coming from a doorway. The homeowner went to investigate and as he opened the front door, he observed a male running into the woods. Officers arrived and found damage to the front door and glass window. They also found a black duffel bag containing a baseball bat, a crowbar, gloves, rope, and duct tape. Officers quickly established a perimeter and began canvassing the area. Within minutes, officers observed Clayton Perry, 19, of Indian Head, walking on Billingsley Road. Perry was not wearing shoes and was in possession of a knife. Officers quickly learned Perry was involved in the attempted home invasion. Further investigation led to the identities of two other suspects: Steven Michael Coltman, 18, of Indian Head, and Japheth Michael Newman, 18, of Waldorf. Detectives with the Robbery Unit followed up additional leads and learned all three suspects went to the house to commit a robbery, knowing the occupants were at home.
Investigators served several search warrants at various addresses and recovered a long gun at one suspect's house. At this point in the investigation, it does not appear the suspects knew the victims. All three suspects were charged with three counts of attempted home invasion, and attempted burglary.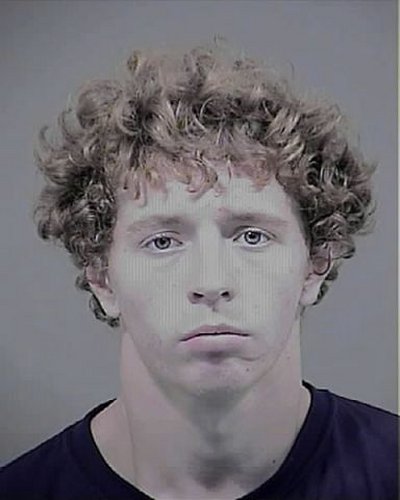 Clayton Perry, 19, of Indian Head, Md.
Steven Michael Coltman, 18, of Indian Head, Md.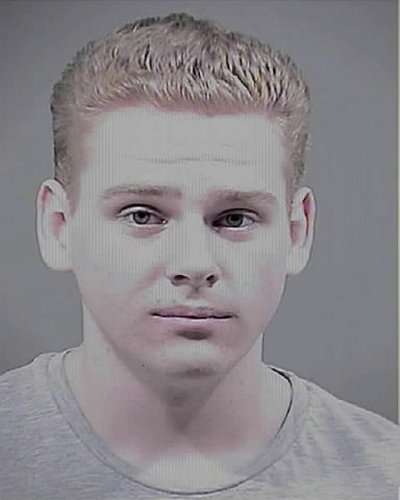 Japheth Michael Newman, 18, of Waldorf, Md. NOTE: Newman was 17-years-old at the time the crime was committed, but he was charged as an adult.
HOUSE FIRE, DEATH INVESTIGATION: On October 14 at 12:34 a.m., officers with the Charles County Sheriff's Office and Charles County Fire/EMS responded to 15101 Poplar Hill Road in Waldorf for the report of a house fire. Emergency personnel arrived on the scene and found the residence fully engulfed in flames. Four occupants escaped; two people could not. The fire was extinguished and responders located two people inside: Bernice Delores Washington, 68, and Zavion Atkins, 6, both who lived at that residence. Detectives with the Charles County Sheriff's Office Criminal Investigations Division and the Maryland Office of the State Fire Marshal responded and will conduct a joint investigation. The cause of the fire has not been determined; however, it does not appear foul play was involved. Anyone with information is asked to call Det. J. Elliott at (301) 609-6515.
ARMED ROBBERY ARREST: On October 8 at 7:32 p.m., officers responded to the Top Dollar Pawn store located in the 3300 block of Crain Highway in Waldorf for the report of an armed robbery. Upon arrival, officers spoke with employees who stated that a white male dressed in a camouflage jacket, wearing a backpack and mask and armed with a handgun, entered the store, demanded money and fled on foot. After a perimeter was set, Cpl. R. Cuyler and K-9 Cooper conducted a track and recovered a backpack with money. They also recovered a wallet with identification in the name of Justin W. Smith. Robbery Unit detectives linked Smith to the robbery and obtained an arrest warrant. On October 11, Smith, 26 of Waldorf, was arrested and charged with robbery. Detective C. Wimberly is investigating.
BURGLARY: Sometime between 5:30 a.m. and 6:30 p.m. on October 13, unknown suspect(s) broke into a residence in the 3100 block of Gideon Court in Waldorf. The kitchen door had been kicked in, and some currency was stolen from the residence. PFC D. Walker is investigating.
THEFT FROM MOTOR VEHICLE: Sometime between October 9 and October 13, unknown suspect(s) entered an unlocked vehicle in the 9500 block of Adams Willett Road in Nanjemoy and stole change and currency. PFC B. Flynn is investigating.
Disclaimer: In the U.S.A., all persons accused of a crime by the State are presumed to be innocent until proven guilty in a court of law. See: http://so.md/presumed-innocence. Additionally, all of the information provided above is solely from the perspective of the respective law enforcement agency and does not provide any direct input from the accused or persons otherwise mentioned. You can find additional information about the case by searching the Maryland Judiciary Case Search Database using the accused's name and date of birth. The database is online at http://so.md/mdcasesearch . Persons named who have been found innocent or not guilty of all charges in the respective case, and/or have had the case ordered expunged by the court can have their name, age, and city redacted by following the process defined at http://so.md/expungeme.