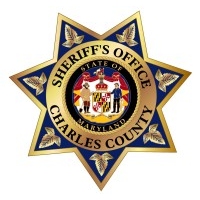 LA PLATA, Md. (Aug. 20, 2015)—The Charles County Sheriff's Office released the following incident and arrest reports.
CCSO TO CONDUCT SOBRIETY CHECKPOINT : Members of the Charles County Sheriff's Office Traffic Operations Unit will conduct a sobriety checkpoint on Saturday, August 22 from 8:30 p.m. until 12:30 a.m. Special patrols and enforcement focused on impaired driving are conducted year round. The CCSO is reminding drivers who might become impaired to always designate a sober driver.
BURGLARY: Between August 17 and August 20, an 18" Stihl brand chainsaw was stolen from an unlocked shed in the 9300 block of Goose Bay Lane in Welcome. Officer T. McKimmie is investigating.
BURGLARY: On August 18 between 1 p.m. to 10 p.m., unknown suspect(s) broke into a house in the 8000 block of Annapolis Woods Road in Welcome and stole a gun, cash and frozen meals. Officer T. McKimmie is investigating.
OFFICERS APPREHEND SUSPECT IN ROBBERY AND ASSAULT: On August 18 at 11:50 a.m., officers responded to the 5100 block of Indian Head Highway in Indian Head for the report of a robbery. Investigation showed a lone male entered a gas station, took a soda and left without paying. The clerk approached the suspect in the parking lot at which time the suspect assaulted the employee and fled. Officers canvassed the area and located the suspect a short distance away. Charles Swann, 37, of Nanjemoy, was arrested and charged with assault, robbery and theft. PFC J. Campbell investigated.
BICYCLES STOLEN: Between August 16 and August 17, a blue and gray-colored Dart BMX bicycle and a black BMX bicycle were stolen from the 800 block of Barrington Drive in Waldorf. Officer S. Hooper is investigating.
OFFICERS CONDUCT COMMERCIAL VEHICLE SAFETY INPECTIONS: On August 17, members of the CCSO Traffic Operations Unit, along with the Maryland Transportation Authority Police and Maryland State Police, conducted commercial vehicle safety inspections in the area of Crain Highway between the Potomac River and Route 257. A total of 20 commercial motor carrier inspections were conducted. Four commercial motor vehicles were placed out of service for safety violations; 13 warnings were written and 12 citations were issued.
Disclaimer: In the U.S.A., all persons accused of a crime by the State are presumed to be innocent until proven guilty in a court of law. See: http://somd.me/presumed-innocence. Additionally, all of the information provided above is solely from the perspective of the respective law enforcement agency and does not provide any direct input from the accused or persons otherwise mentioned. You can find additional information about the case by searching the Maryland Judiciary Case Search Database using the accused's name and date of birth. The database is online at http://somd.me/mdcasesearch . Persons named who have been found innocent or not guilty of all charges in the respective case, and/or have had the case ordered expunged by the court can have their name, age, and city redacted by following the process defined at http://somd.me/expungeme .