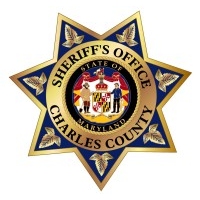 LA PLATA, Md. (Aug. 17, 2015)—The Charles County Sheriff's Office today released the following incident and arrest reports.
DETECTIVES SEEK LEADS IN FIRST-DEGREE ASSAULT/CRIME SOLVERS OFFERING CASH REWARD: On August 16 at 12:05 a.m., officers responded to a playground near the lake behind Light Arms Place in Waldorf for the report of a shooting. Investigation showed a male, 28, and a female, 49, were at the park when two males approached and ordered them to the ground. The victims complied but when the male victim stood up, he was shot in the face, possibly with a pellet gun or a 22 caliber rifle. The suspects fled without taking anything. The male victim was transported to a hospital with serious injuries that did not appear to be life-threatening. Detectives are looking into the possibility that robbery was a motive; there have been no similar incidents in that area. In addition, the victims told investigators they noticed another person on the playground equipment close to where they were sitting just prior to the assault. Detectives would like to hear from that person. The suspects are described as black males wearing dark clothes. One suspect appeared to be in his early twenties, 5'9", 140 lbs., dark complexion, short hair and a goatee. He was wearing a black jacket with tan shirt underneath and dark pants. The second suspect appeared to be in his late twenties to early thirties with a husky build. He was wearing a dark ski mask. Anyone with information is asked to call Det. A. Celia at (301) 609-6518. Tipsters wishing to remain anonymous, may contact Charles County Crime Solvers by calling 1-866-411-TIPS, texting CHARLES + the tip to CRIMES (274637) or submitting tips online at tipsubmit.com. A cash reward of up to $1,000 is being offered in this case.
MAN CHARGED WITH DRUG POSSESSION WITH INTENT TO DISTRIBUTE: On August 16 at 12:04 p.m., a retired CCSO officer observed a drug transaction at a business on Acton Lane in Waldorf. The officer contacted CCSO communications and followed the accused to the 200 block of Brent Road. Responding officers attempted to stop the car, but the driver tried to flee and struck a curb. The driver jumped out of the car and began throwing bags of marijuana into the storm drain. Officers recovered 11 baggies. Cpl. C. Roberts and his K-9 partner conducted a scan on the vehicle and located another baggie of marijuana. The suspect, Albert Louis Tayman, 20, of Waldorf was arrested and charged with possession with the intent to distribute marijuana. Officer S. Hooper made the arrest.
THEFT: Between August 14 and August 15, unknown suspect(s) stole four tires and rims from a GMC truck parked in the 2500 block of Merganser Court in Waldorf. Officer C. Chamblee is investigating.
Disclaimer: In the U.S.A., all persons accused of a crime by the State are presumed to be innocent until proven guilty in a court of law. See: http://somd.me/presumed-innocence. Additionally, all of the information provided above is solely from the perspective of the respective law enforcement agency and does not provide any direct input from the accused or persons otherwise mentioned. You can find additional information about the case by searching the Maryland Judiciary Case Search Database using the accused's name and date of birth. The database is online at http://somd.me/mdcasesearch . Persons named who have been found innocent or not guilty of all charges in the respective case, and/or have had the case ordered expunged by the court can have their name, age, and city redacted by following the process defined at http://somd.me/expungeme .