LA PLATA, Md. (Aug. 13, 2015)—The Charles County Sheriff's Office today released the following incident and arrest reports.
DETECTIVES CHARGE SUSPECT IN MULTIPLE SCHOOL AND CHURCH BURGLARIES: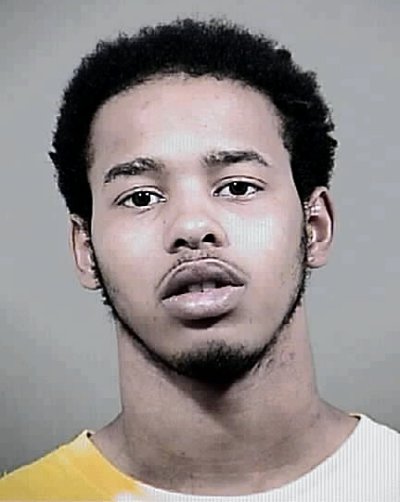 On July 30, detectives assigned to the CCSO Criminal Investigations Division arrested Mortimer Mumpford Wade, 19, of Accokeek, in connection with two school burglaries, two church burglaries and another burglary at a business. All of the burglaries occurred in late June and early July. Wade stole a cello, a bass and toothpaste from the schools. From the churches he took a sound-board and other items. And from the business, he stole a large, flat screen TV. Wade was connected to the crimes after detectives learned he was trying to sell the instruments. Detectives followed up on additional leads and subsequently linked Wade to the cases. Wade was charged with burglary, theft under $10,000 and theft scheme under $10,000. Det. J. McKenzie, Det. E. Weaver and Det. J. Feldman investigated.
BURGLARY: On August 9 at 11:30 a.m., unknown suspect(s) broke into a house by entering an open window in the 8700 block of Special Place in Nanjemoy. The suspect fled without taking anything after being confronted by the homeowner. Officer B. Flynn is investigating.
BURGLARY: On August 11 at 1:07 p.m., officers responded to the 300 block of Van Buren Road in Waldorf for a reported burglary. The homeowners indicated unknown suspect(s) entered the house, possibly through an unlocked door, and stole two long guns and other items. Officer C. Caywood is investigating.
ROBBERY: On August 11 at 12:19 a.m., officers responded to the 3000 block of Heathcote Road in Waldorf for the report of a robbery. Investigation showed an unknown suspect forced his way into the residence after confronting a resident who was outside smoking a cigarette. The suspect showed a gun and forced the man inside where he then demanded money from the residents. The suspect indicated he was at the wrong address but took a small amount of cash and fled. The suspect is described as a black male with a thin build, a fresh-trimmed close haircut and a long beard. At the time of the robbery, he was wearing a black shirt with gold lettering and black jeans. Anyone with information is asked to call Officer B. Clark at (301) 932-2222. Tipsters who want to remain anonymous may contact Charles County Crime Solvers by calling 1-866-411-TIPS, texting CHARLES + the tip to CRIMES (274637) or submitting tips online at tipsubmit.com. A cash reward of up to $1,000 is being offered for information that leads to an arrest in this case.
Disclaimer: In the U.S.A., all persons accused of a crime by the State are presumed to be innocent until proven guilty in a court of law. See: http://somd.me/presumed-innocence. Additionally, all of the information provided above is solely from the perspective of the respective law enforcement agency and does not provide any direct input from the accused or persons otherwise mentioned. You can find additional information about the case by searching the Maryland Judiciary Case Search Database using the accused's name and date of birth. The database is online at http://somd.me/mdcasesearch . Persons named who have been found innocent or not guilty of all charges in the respective case, and/or have had the case ordered expunged by the court can have their name, age, and city redacted by following the process defined at http://somd.me/expungeme .