By Guy Leonard, St. Mary's County Times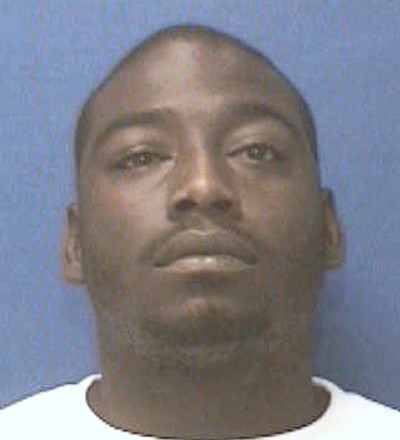 Joseph Medley, III. (Arrest photo)
HOLLYWOOD, Md.—One of three men St. Mary's prosecutors linked to the killing of a reputed drug dealer in St. Inigoes two years ago took a plea deal last week to being an accessory after the fact in the case for trying to stifle a witness whose testimony State's Attorney Richard Fritz said could have led to a more thorough investigation.
The state readily admitted that Joseph Medley, III was not involved in
the home invasion
that led to the death of Robert McDowney on the night of Feb. 7, 2013. But Fritz argued that he had called a woman from jail who had been identified by another witness to the crime, Oshea Lewis, as having been in the car with Medley when they met two other men, James Clay and Andre Bowman, before the home invasion had occurred.
During that call the woman took issue with the way Lewis, who did not know her name, had referred to her in her testimony as a witness for the prosecution. Lewis had referred to her as appearing masculine, Fritz said in Medley's plea hearing June 5, and she complained to Medley about Lewis' testimony, when he quickly told her to stop talking about the incident.
This was the basis of the charge against Medley for acting as an accessory to McDowney's murder after the fact.
Judge David W. Densford granted Medley's plea and said that he was the main catalyst in the events that lead to McDowney's death because he had led the two men to his home, a mobile home just off of Beachville Road.
"Mr. Medley is the enzyme in this," Densford said. "But for Mr. Medley, Mr. McDowney would not be dead. This was an outrageous act by you."
Prosecutors had postulated during the trial that Medley had been in contact with Bowman and Clay just before the home invasion and had led the two men to McDowney's house. When both men broke in that night Bowman was said to have restrained McDowney's girlfriend and searched the home for drugs and money. When McDowney tried to get up from the table where he was seated Clay is alleged to have shot him once in the chest, killing him.
Last year a jury acquitted Medley of conspiring to commit an armed robbery and where hung in equal measure as to whether he could be culpable in the killing. Medley's plea deal amounts to five years of jail time but he may soon be free since he as already spent more than two years in jail. Under Maryland law an inmate has his incarceration reduced one day for every day of good behavior.
Bowman was sentenced last year to 40 years in prison for his part in the case but Clay, who was sentenced to life in prison, will receive a new trial this September after a state appeals court overturned his conviction on the grounds that he was not appropriately asked why he wanted to change his counsel from public defender to private attorney.
The trial proceeded without his request being heard.
More local news stories are available in the online edition of the St. Mary's County Times