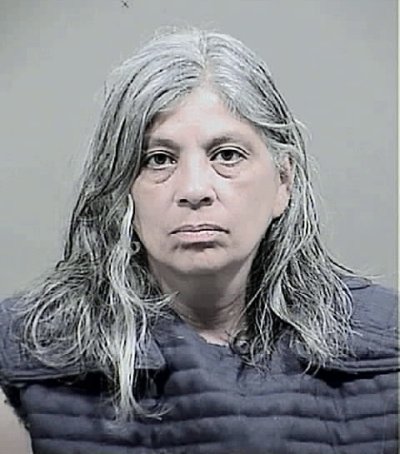 Caroline Marie Conway, of Waldorf, has been arrested in connection with two shootings which resulted in one dead, one wounded. (Arrest photo)
LA PLATA, Md. (May 21, 2015)—On Wednesday at approximately 5:48 p.m., officers responded to the McDonald's located at 11025 Mall Circle in Waldorf for a shooting. Upon arrival, officers found two adult victims, a 25 year-old male and a 24 year-old female, located in the parking lot. Both victims were transported to area hospitals.
The male victim, Robert Michael Mange, 25, Smithfield, Va., was later pronounced dead. The female suffered one gunshot wound but is expected to survive. Police have not released her name.
Caroline Marie Conway, age 51, of Guilford Drive in Waldorf, was identified as the person who shot them and was later located and arrested.
Conway currently has ten charges against her ranging from First Degree Murder, Attempted First Degree Murder, 4 different assault charges, 2 reckless endangerment charges, Handgun on Person, and Firearm Used in a Felony-Violent Crime.
Police say the motive appears to be an ongoing child custody dispute. The investigation is ongoing.
Anyone with information about this case is asked to call (301) 609-6496. Tipsters wishing to remain anonymous may contact Charles County Crime Solvers by calling 1-866-411-TIPS, texting CHARLES + the tip to CRIMES (274637) or submitting tips online at
tipsubmit.com
.