LEONARDTOWN, Md. (May 15, 2015)—The St. Mary's County Sheriff's Office Vice Narcotics Division released the following incident and arrest reports. The Division is an investigative team comprised of detectives from the St. Mary's County Sheriff's Office and Federal Drug Agents (HIDTA Group 34). The Division was established on September 1st, 2007.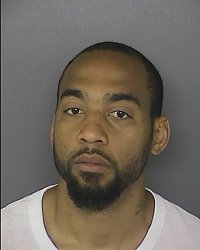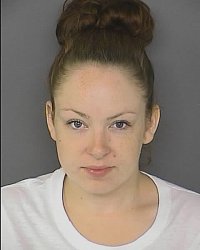 Sir Patrick Dwight Evans, 29, and Christina Marie James, 28, of California, Md.
DRUG RAID: Detectives received information indicating controlled dangerous substances were being sold from a California home (In addition to the drugs, there was other related criminal activity taking place). A search and seizure warrant was obtained and executed with the assistance of the St. Mary's County Sheriff's Office Emergency Services Team, K-9 and Support Team deputies. Recovered from the home was more than $4,700 in cash, 40 oxycodone tablets (street value of $600.00), cellular phones, surveillance cameras and equipment and nearly 3/4 of a pound of marijuana from the outside kennel which was being guarded by several dogs. Detectives located 11 individual baggies of suspected marijuana brownies from the kitchen area, as well as a digital scale. Arrested were Sir Patrick Dwight Evans, 29, and Christina Marie James, 28. Additional charges are expected following a review with the State's Attorney. Detectives are currently working with the St. Mary's County Housing Authority related to the criminal activity at this home.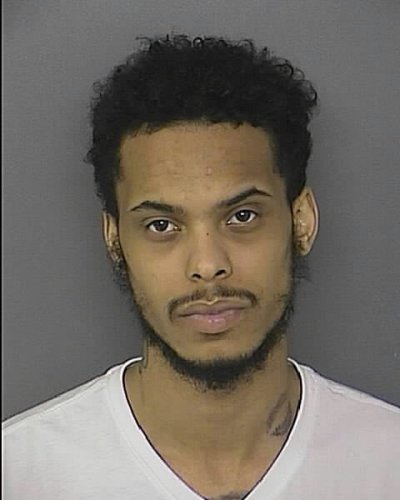 Van Standifer, 23 of Forrestville, Md.
PRESCRIPTION FRAUD: Van Standifer, 23 of Forrestville, was indicted for several counts of Attempting to Obtain Promethazine-Codeine and Unlawfully Passing a False Prescription for Promethazine-Codeine. Promethazine-Codeine is also known on the street as Purple Drank.
Disclaimer: In the U.S.A., all persons accused of a crime by the State are presumed to be innocent until proven guilty in a court of law. See: http://somd.me/presumed-innocence. Additionally, all of the information provided above is solely from the perspective of the respective law enforcement agency and does not provide any direct input from the accused or persons otherwise mentioned. You can find additional information about the case by searching the Maryland Judiciary Case Search Database using the accused's name and date of birth. The database is online at http://somd.me/mdcasesearch . Persons named who have been found innocent or not guilty of all charges in the respective case, and/or have had the case ordered expunged by the court can have their name, age, and city redacted by following the process defined at http://somd.me/expungeme .