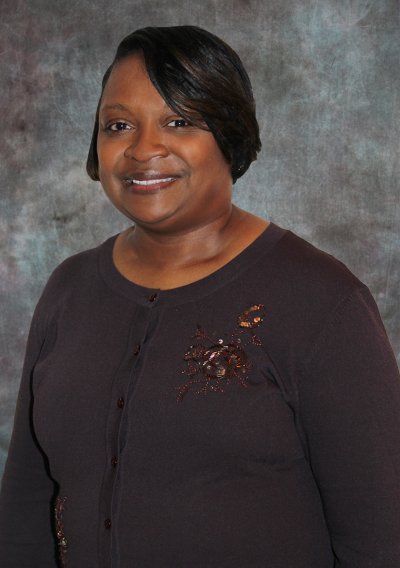 Chrystal Benson.
LA PLATA, Md.—Westlake High School Principal Chrystal Benson was recently named the 2014-15 Maryland Association of Student Councils (MASC) Wayne Perry Principal of the Year award recipient. The annual award recognizes principals who support student leaders and organizations as well as high learning standards for all students. Benson was nominated for the award by student leaders at Westlake for her commitment to student success and growth, and for her dedication to supporting a learning environment that provides students with leadership opportunities.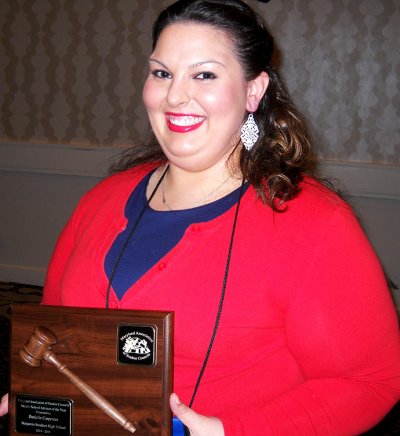 Danielle Carpenter.
Benjamin Stoddert Middle School social studies teacher Danielle Carpenter, who also serves as the school's student government association (SGA) advisor, was named the MASC 2014-15 Maryland Middle School Advisor of the Year award recipient. Selected honorees are recognized for their commitment to promote student involvement at their school, as well as at regional and state levels, and for helping to inspire young leaders to become involved in student leadership activities.
Benson was nominated by Andrew Williams, a senior at Westlake and the school's student liaison to the Board of Education of Charles County. He, along with Westlake junior Kiara Williams, who serves as the Charles County Association of Student Councils (CCASC) secretary, wrote a letter in support of Benson's award nomination that highlights recent successes at Westlake under her leadership.
"Ms. Benson has been the principal at Westlake since 2005. Her leadership has led Westlake to be ranked in the top 1,000 rigorous high schools in America. During her tenure, Westlake was also named as Maryland's recycle bowl state winner for two consecutive years. She fosters academic achievement, and promotes afterschool mentoring and tutoring professional development sessions. She has worked hard to create a hardworking, intelligent and academically dedicated and challenging high school," Williams wrote in the award nomination letter.
To support Benson's nomination, Gary Winsett, a social studies teacher at Thomas Stone High School and advisor to the CCASC, wrote a letter on her behalf. Winsett said Benson has been essential in the expansion of student leadership programs at Westlake. "Her guidance and support of advisors are key ingredients to the rising participation and success of all student leaders of Westlake. Ms. Benson gives all of her energy, enthusiasm, and guidance to help shape her students into effective young leaders. She is an invaluable asset to Charles County Public Schools and a great role model for present and future leaders," Winsett wrote in a nomination letter.
Carpenter was nominated for the middle school advisor award for her support of the student government and student leaders at Stoddert, as well as her support of the CCASC. At Stoddert, there is a high level of student involvement within the school community and Carpenter encourages the participation of her students at the local and state levels as well. Under Carpenter's leadership, Stoddert is well represented on the CCASC and student leaders are also active in several MASC-sponsored events. She demonstrates a commitment to helping students succeed and learn leadership skills to help them prepare for their future.
Winsett has worked with Carpenter for the past five school years and said her enthusiasm and dedication is infectious. "Stoddert is routinely one of the most involved delegations present from Charles County and their enthusiasm in our regional meetings is infectious. I truly appreciate Carpenter's professional approach to her responsibilities and sincerely believe that this is a main reason why the SGA at Stoddert is considered to be one of the finest in the state," Winsett wrote in a nomination letter for Carpenter.
Benson and Carpenter were honored with their respective awards at the annual MASC convention held March 25-27 in Hunt Valley. More than 100 Charles County Public Schools students who participate in CCASC attended the convention, and CCPS was the largest school system represented at the event.
For more information about MASC, visit
mdstudentcouncils.com
.