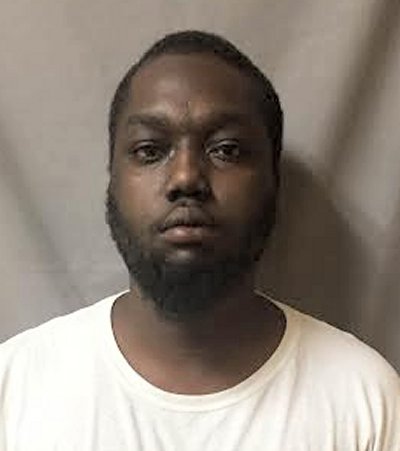 Jimmie Junior Rogers, II, age 27, from Severn, Maryland. (Arrest photo)
PIKESVILLE, Md. (April 3, 2015)—Members of the Maryland State Police Child Recovery Unit arrested an Anne Arundel County man Friday on human trafficking charges and recovered a missing teenage girl.
As a result of an online investigation into an internet advertisement, members of the Unit, with the assistance of the Internet Crimes Against Children Task Force, recovered the 17-year-old victim. Police believe the girl was the victim of a human trafficking business. The investigation revealed she was reported missing by the Baltimore City Police Department.
On Friday, at 10:30 a.m., state troopers investigating the case located the suspect at a hotel in the 800-block of Elkridge Landing Road in Linthicum. The man was arrested without incident.
The suspect is identified as Jimmie Junior Rogers, II, age 27, from Severn, Maryland. Rogers was charged with Human Trafficking of a Minor and related prostitution charges. Rogers was taken to the Anne Arundel County District Court where he is awaiting an appearance.
The Maryland Internet Crimes Against Children Task Force is comprised of police agencies from around the state. Its primary mission is to protect children from computer-facilitated sexual exploitation. The Task Force works cooperatively with law enforcement agencies and prosecutors to provide resources to combat these crimes. Additionally, the Task Force provides community awareness campaigns helping to prevent the spread of these crimes through education.