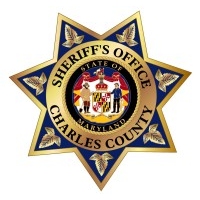 LA PLATA, Md. (March 27, 2015)—The Charles County Sheriff's Office released the following incident and arrest reports.
BURGLARY: On March 25 at 1:31 a.m., officers responded to a business in the 10000 block of Berry Road in Waldorf for an intrusion alarm. Investigation revealed two suspects broke into the store, stole an ATM and loaded it into a gray or silver-colored SUV. This vehicle was also involved with an earlier attempted burglary that occurred in the 3200 of Old Washington Road in Waldorf. Officer J. Plunkett is investigating.
BURGLARY: Sometime between 4 a.m. and 7:20 p.m. on March 25, unknown suspect(s) broke into a residence in the 300 block of Barksdale Avenue in Waldorf and stole several items, including two guns, and fled the scene. Officer C. Garner is investigating.
POSSESSION OF DRUGS: On March 25 at 12:50 p.m., Officer D. Harrison was patrolling the Bryans Road area when he observed a suspicious vehicle in the 6800 block of Lantana Drive. Upon approaching the car, Officer Harrison detected a strong odor of marijuana. Further investigation revealed 231.4 grams of suspected marijuana, cash and drug distribution paraphernalia inside the vehicle. Antwan Darrelle McCall, 20, of White Plains; Frederick Naeem Holbrook, 30, of Delaware; and Kalifah Saffiya Ishmael, 20, of Bryans Road were arrested and charged with possession of marijuana with intent to distribute.
THEFT: On March 23 at 2:10 p.m., officers responded to the 9600 block of Berry Road in Waldorf for the report of a theft. Investigation revealed sometime between Oct. 7, 2014 to March 23, 2015, unknown suspect(s) stole a copper ground bar and fled the scene. Officer E. Scuderi is investigating.
Man Indicted for Murder in Case of Missing Woman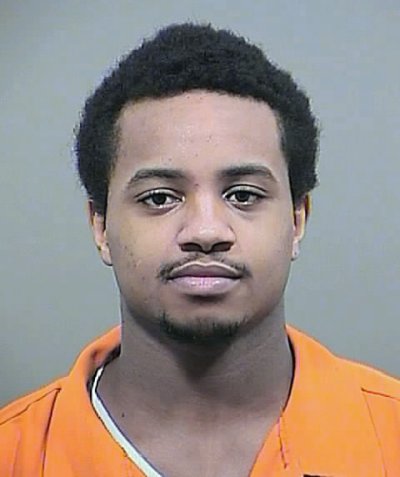 Charles County Sheriff Troy D. Berry recently announced that Raymond Daniel Posey, III, 22, of Nanjemoy, pictured above, was indicted for murder in connection with the disappearance of Crystal Keyona Anderson, 29, who was reported missing in Prince George's County in August 2011 and whose remains were found near Purse State Park in January 2012. The facts of the case are as follows:
On August 2, 2011, Angela Anderson reported her daughter, Crystal Keyona Anderson, missing to the Prince George's County Police Department. The initial missing person's report was assigned to a detective and during his investigation he determined Crystal was last seen at a party in Nanjemoy, Charles County, Md. Detectives with the Charles County Sheriff's Office were contacted and a joint investigation began. Investigators canvassed many areas and interviewed numerous people, however Crystal remained missing.
On January 2, 2012, a hiker was walking through a remote wooded area of Riverside Road, close to Purse State Park, when he noticed a boot with what appeared to be a bone inside; he immediately called police.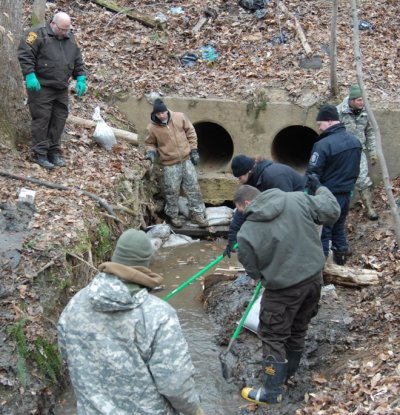 Detectives search a creek bed for remains of Crystal Keyona Anderson after a hiker discovered a boot with a bone inside and alerted them. (Photo: CCSO)
The following week detectives and evidence technicians established a large perimeter and slowly and methodically excavated a creek bed that spanned over 1800 feet and included areas three feet deep in mud and silt. With the assistance of search and rescue dogs from SARDOM ( Search and Rescue Dogs of Maryland), which are dogs specifically trained in detecting human remains, the wooded area and creek were searched. Their work resulted in the recovery of more remains and the discovery of clothing consistent with what Crystal was last seen wearing.
The remains were then examined by the Office of the Chief Medical Examiner for Maryland with the assistance of a forensic anthropologist. In February of 2012, detectives were notified the remains were indeed those of Crystal Anderson. Known medical records of Crystal were used to make the identification. Once her identity was confirmed, detectives from both Prince Georges County and Charles County notified Crystal's mother.
After three-and-a-half years of a continuous and detailed investigation, detectives linked Posey to Crystal's disappearance. Details of the investigation were presented to a Charles County Grand Jury and on February 13, 2015 an indictment charging Posey with first-degree murder was issued. Detectives believe robbery was the motive.
Raymond Posey is currently in the Maryland Department of Corrections serving a sentence for an unrelated armed robbery conviction.
"This was a tough case to investigate but our detectives and forensics staff never gave up. They worked closely with many resources and kept Crystal's mother, Angela Anderson, informed almost every step of the way. Although we can't bring Crystal back, we hope Mrs. Anderson is comforted in knowing that we care," said Sheriff Berry.
The investigation in this case is ongoing and other people may be charged. Anyone with additional information is asked to call Det. John Elliott at (301) 609-6515. Tipsters wishing to remain anonymous may contact Charles County Crime Solvers by calling 1-866-411-TIPS, texting CHARLES + the tip to CRIMES (274637) or submitting tips online at tipsubmit.com.
Disclaimer: In the U.S.A., all persons accused of a crime by the State are presumed to be innocent until proven guilty in a court of law. See: http://somd.me/presumed-innocence. Additionally, all of the information provided above is solely from the perspective of the respective law enforcement agency and does not provide any direct input from the accused or persons otherwise mentioned. You can find additional information about the case by searching the Maryland Judiciary Case Search Database using the accused's name and date of birth. The database is online at http://somd.me/mdcasesearch . Persons named who have been found innocent or not guilty of all charges in the respective case, and/or have had the case ordered expunged by the court can have their name, age, and city redacted by following the process defined at http://somd.me/expungeme .