LEONARDTOWN, Md. (March 11, 2015)—The St. Mary's County Sheriff's Office Vice Narcotics Division released the following incident and arrest reports. The Division is an investigative team comprised of detectives from the St. Mary's County Sheriff's Office and Federal Drug Agents (HIDTA Group 34). The Division was established on September 1st, 2007.
FRAUDULENT PRESCRIPTIONS: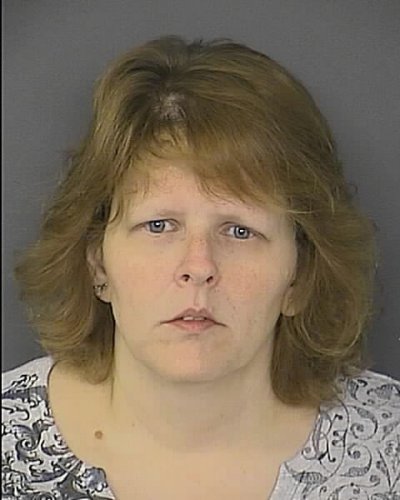 Detectives, being assisted by the Calvert County Sheriff's Office, began an investigation into Teresa Lynn Glaze, a/k/a "Teresa Hall," 44, of Leonardtown, pictured above, and her possible involvement with diverting Oxycodone. Suspect Glaze began working for a doctor in the Prince Frederick area and was terminated. During her time at the doctor's office, she wrote approximately 72 fraudulent prescriptions using a stolen blank prescription pad. She wrote prescriptions in the name of friends and family members, who passed the prescriptions before returning the Oxycodone tablets to her for sale. In all, detectives discovered the pills obtained were Oxycodone (4,104 tablets), Xanax (150 tablets) and Adderall (180 tablets) for a value on the street of more than $35,000.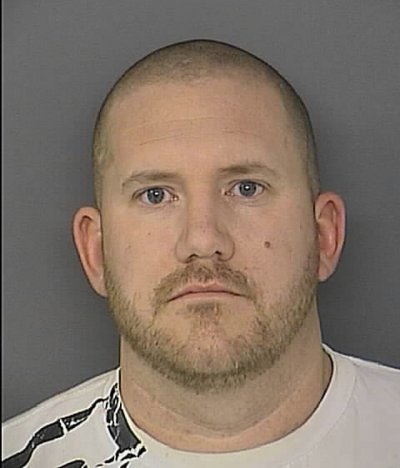 Suspect Glaze's brother, James Joseph Hall, 37, of Leonardtown, pictured above, was indicted as he obtained 1,632 Oxycodone tablets as part of this fraud scheme. Additional arrests are anticipated as the investigation is ongoing.
FRAUDULENT PRESCRIPTIONS: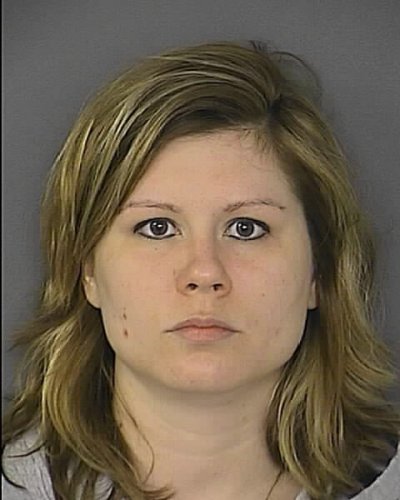 Krista Chastain, 29, of Bryantown, pictured above, was a former employee of two doctors and utilized their information in order to fraudulently manufacture prescriptions and obtain several thousands of dollars in controlled substances to include Hydrocodone and Adderall. In all, there were 32 fraudulent prescriptions written. Suspect Chastain utilized her health insurance to pay for this scheme. She was indicted for Obtaining Hydrocodone by Fraud and Theft-$1,000-10,000.
DISTRIBUTION OF SUBOXONE: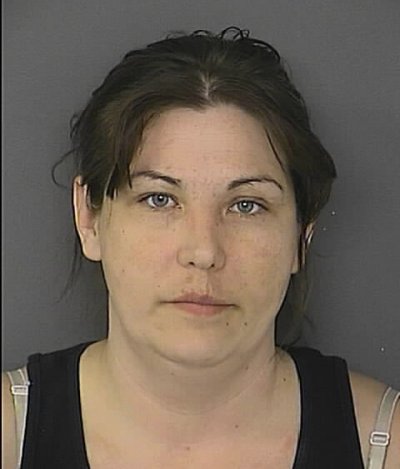 Judy Nickole Jones, 30, of Lexington Park, pictured above, was indicted for Distribution of Suboxone.
ATTEMPT TO SMUGGLE SUBOXONE INTO JAIL: Lawrence Edward Keister, 48, is an inmate in the St. Mary's County Detention Center. He was court ordered to be released to attend a doctor's appointment in Leonardtown and detectives had received information he would be receiving Suboxone to smuggle back into the jail. Suspect Keister met with a female, obtained the Suboxone which was inside of a balloon and swallowed it. Detectives immediately approached the suspect and confirmed he had ingested the controlled substance. A medical review confirmed the balloon inside his stomach and it was recovered. It was found to be Suboxone and he was charged with Possession with Intent to Distribute and Possession of Contraband with the intent to Deliver inside a Correctional Facility. Detectives worked closely with Sheriff's Office Correctional Staff throughout this investigation. The female and other inmate were identified during the investigation and charges are pending against both after a review with the State's Attorney.
Disclaimer: In the U.S.A., all persons accused of a crime by the State are presumed to be innocent until proven guilty in a court of law. See: http://somd.me/presumed-innocence. Additionally, all of the information provided above is solely from the perspective of the respective law enforcement agency and does not provide any direct input from the accused or persons otherwise mentioned. You can find additional information about the case by searching the Maryland Judiciary Case Search Database using the accused's name and date of birth. The database is online at http://somd.me/mdcasesearch . Persons named who have been found innocent or not guilty of all charges in the respective case, and/or have had the case ordered expunged by the court can have their name, age, and city redacted by following the process defined at http://somd.me/expungeme .