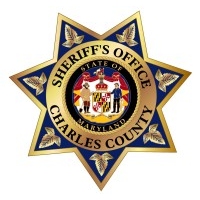 LA PLATA, Md. (March 10, 2015)—The Charles County Sheriff's Office today released the following incident and arrest reports.
RECOVERED STOLEN VEHICLE: On March 9 at 12 p.m., Maryland State Police responded to a call for a hit and run at Leonardtown Road and Post Office Road in Waldorf. Investigation revealed the vehicle that struck the victim was a gold colored Honda Accord and had been reported stolen on March 8 in Montgomery County. The vehicle was located in the 3100 block of Heathcote Road in Waldorf. Charles County Sheriff's officers set up surveillance in an attempt to apprehend the driver, but the driver did not return and the vehicle was recovered. The driver was described as a black female possibly in her thirties. Officer E. Baker is investigating.
ASSAULT: On March 9 at 10:41 a.m., officers responded to the 600 block of Post Office Road in Waldorf for the report of an assault. The initial investigation revealed the suspect had punched a female acquaintance. The officers observed marijuana in plain view and also detected a strong odor of marijuana. A search revealed a large amount of marijuana, paraphernalia, packaging material and cash. Marcus Jason Williams, 21, of Waldorf, was arrested and charged with second-degree assault, possession of marijuana with intent to distribute and possession of drug paraphernalia. Officer D. Graham investigated.
ROBBERY: On March 8 at 7:17 p.m., a teenaged female was walking on Bluebird Drive when she was approached by two males who struck her in the head with a gun and stole her purse. The victim was transported to the University of Maryland Charles Regional Medical Center for treatment of injuries that were not life-threatening. Anyone with information is asked to call Officer C. Figgins at (301) 932-2222. Tipsters wishing to remain anonymous may contact Charles County Crime Solvers by calling 1-866-411-TIPS, texting CHARLES + the tip to CRIMES (274637) or submitting tips online at tipsubmit.com.
ATV THEFT: Sometime between 5 p.m. March 7 and 8:15 a.m. March 8, unknown suspect(s) stole an ATV from a residence in the 9800 block of Poorhouse Road in Port Tobacco. The ATV is described as a white and red Polaris 330. Officer J. McKimmie is investigating.
BURGLARY: On March 7 around 12:40 a.m., unknown suspect(s) broke into an establishment in the 12100 block of Ell Lane in Waldorf. The suspect(s) stole cash and fled the scene. Officer B. Clark is investigating.
COUNTERFEIT MONEY ALERT: The Charles County Sheriff's Office, working closely with the U.S. Secret Service and police departments across the state, are warning customers and businesses about an increase in counterfeit currency – particularly $50 bills – which are being passed on to businesses throughout the region. Many suspects have been identified and law enforcement agencies are continuing to assist the Secret Service with additional leads. Anyone encountering suspected counterfeit money is asked to contact their local law enforcement agency for assistance.
The U.S. Secret Service offers a variety of ways about how to detect counterfeit bills. The link also provides photos of proper bills and altered bills. If you believe you have received a counterfeit bill, the U.S. Secret Service advises you to do the following:
-- Do not put yourself in danger.
-- Do not return the bill to the passer, if possible.
-- Delay the passer with some excuse, if possible, and call police.
-- Observe the passer's description and their companions. If possible, write down their vehicle license plate numbers, vehicle description and direction of travel.
-- Do not handle the counterfeit note. Place it inside a protective cover, a plastic bag, or envelope to protect it until you place it in the hands of law enforcement.
Disclaimer: In the U.S.A., all persons accused of a crime by the State are presumed to be innocent until proven guilty in a court of law. See: http://somd.me/presumed-innocence. Additionally, all of the information provided above is solely from the perspective of the respective law enforcement agency and does not provide any direct input from the accused or persons otherwise mentioned. You can find additional information about the case by searching the Maryland Judiciary Case Search Database using the accused's name and date of birth. The database is online at http://somd.me/mdcasesearch . Persons named who have been found innocent or not guilty of all charges in the respective case, and/or have had the case ordered expunged by the court can have their name, age, and city redacted by following the process defined at http://somd.me/expungeme .