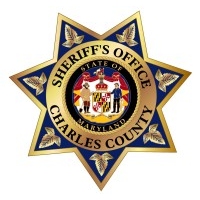 LA PLATA, Md. (March 10, 2015)—The Charles County Sheriff's Office released the following incident and arrest reports.
FIRST-DEGREE ASSAULT/CRIME SOLVERS OFFERING CASH REWARD: On March 2 at 9:53 p.m., two males were walking in the area of Weston Drive and Bolling Brook Court when they were approached by a group of males. The group attempted to rob the victims, ages 16 and 18, but they resisted and fled. One of the suspects discharged a firearm, striking the 18-year-old male in the foot. He was treated at a nearby hospital. Officers canvassed the area and detectives are pursuing leads. Anyone with information may contact Charles County Crime Solvers by calling 1-866-411-TIPS, texting CHARLES + the tip to CRIMES (274637) or submitting tips online at tipsubmit.com. Crime Solvers is offering a cash reward of up to $1,000 in this case.
RECKLESS ENDANGERMENT: On March 1 at 11:30 p.m., officers responded to the 11800 block of Edmont Place in Waldorf for the report of shots fired. Investigation revealed two children, ages 8 and 11, found an unsecured gun inside their house and began playing with it. They accidentally pulled the trigger and a round went through their house, into a neighbor's house and landed in the kitchen. No one was injured. The investigation is ongoing and charges are pending. Officer E. Baker is investigating.
POSSESSION OF DRUGS: On Feb. 27 at 10:57 p.m., officers were investigating a report of two males attempting to sell marijuana to patrons as they entered a business in the 100 block of St. Patrick's Drive. Officers arrived and observed the males. Upon approaching the subjects, one male fled and the other stayed on the scene. Officers apprehended the suspect and found a loaded handgun on him. In addition, the suspect had marijuana and drug paraphernalia. Phillip Michael Tiddle, 18, of Upper Marlboro was arrested and charged with possession of a concealed weapon, altering the serial number of a handgun, disorderly conduct, possession of drugs with the intent to distribute, and possession of drug paraphernalia. The other subject, a juvenile, was charged with possession of drugs, possession with intent to distribute and disorderly conduct.
BURGLARY: Sometime between 6:45 a.m. and 2:30 p.m. Feb. 27, unknown suspect(s) broke into a residence in the 3700 block of Brookwood Drive in Waldorf. The suspect(s) stole several items including a wedding ring. Officer A. Bringley is investigating.
SURVEILLANCE WORK REVEALS DRUGS AND HANDGUN: Between 9:45 p.m. and 11 p.m. Feb. 26, officers were conducting surveillance in the area of Business Park Drive in White Plains. They observed several suspicious vehicles. Upon further investigation, officers found a loaded handgun in one car and drugs in another car. Dominique Carlton Turner, 22, of Waldorf was arrested and charged with possession of ecstasy. Micah Louis Hall, 24, of Waldorf, was in possession of an open alcoholic container and was also driving on a suspended license.
DETECTIVES APPREHEND BANK ROBBERY SUSPECT: On February 25, detectives assigned to the CCSO Criminal Investigations Division, with the assistance of officers assigned to COPS and the Southern Maryland Intelligence Center (SMIC), were conducting surveillance at various banks in the county due to recent bank robberies. At approximately 1:42 p.m., investigators observed a man run from the BB&T Bank at 2140 Old Washington Road in Waldorf and get into a Toyota Camry which was parked nearby. Suspecting a robbery had just occurred, the detectives attempted to block the vehicle in, but the driver struck the detective's car, disabling it. Two suspects bailed out of the vehicle and fled. The detectives apprehended one suspect, but the second suspect escaped. Simultaneously, 911 received calls from the bank that they had just been robbed. According to bank employees, a lone male entered the bank and passed a note to the teller demanding money. The teller complied and the suspect fled.
Tysean Deonta Daughtry, 21, of Washington, D.C. was charged with robbery, assault and reckless endangerment. Based on evidence detectives recovered, CCSO investigators linked Daughtry to a recent bank robbery that occurred in Berwyn Heights, MD. They notified Prince George's County detectives who subsequently charged Daughtry in connection with the Berwyn Heights case. Detectives have tentatively identified the second suspect. Det. Hemsley is investigating.
UPDATE IN FIRST-DEGREE ASSAULT/OFFICER INVOLVED SHOOTING: Charles County Sheriff's detectives are continuing their investigation into the first-degree assault that occurred on Feb. 24 on Azalea Place in which a man assaulted and choked his girlfriend and then pointed a loaded shotgun at officers who responded to help. The officer involved in the shooting is Officer S. Hooper, a 22-year-veteran of law enforcement and a two-year-veteran of the CCSO. The officers who rendered aid to the wounded suspect include a 17-year-veteran and a 15-year-veteran of the agency. According to medical personnel, the aid the officers provided likely saved the suspect's life.
Disclaimer: In the U.S.A., all persons accused of a crime by the State are presumed to be innocent until proven guilty in a court of law. See: http://somd.me/presumed-innocence. Additionally, all of the information provided above is solely from the perspective of the respective law enforcement agency and does not provide any direct input from the accused or persons otherwise mentioned. You can find additional information about the case by searching the Maryland Judiciary Case Search Database using the accused's name and date of birth. The database is online at http://somd.me/mdcasesearch . Persons named who have been found innocent or not guilty of all charges in the respective case, and/or have had the case ordered expunged by the court can have their name, age, and city redacted by following the process defined at http://somd.me/expungeme .