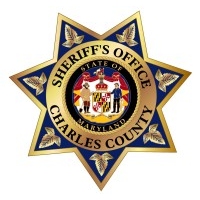 LA PLATA, Md. (Feb. 2, 2015)—The Charles County Sheriff's Office released the following incident and arrest reports.
MAN CHARGED WITH MULTIPLE TRAFFIC VIOLATIONS: On Jan. 28 at 5 p.m., Officer J. Pogar initiated a traffic stop on Route 228 near Trumpeter Court in Waldorf. The driver failed to pull over and continued several miles before stopping in front of a residence in the 11700 block of Cygnet Drive. The driver, William Lorenzo Robinson III, 27, of Waldorf was arrested without further incident. A check revealed he had an open warrant. In addition, he was operating an uninsured and unregistered motor vehicle, driving with a suspended license, driving a car with false registration plates and had marijuana in the vehicle. Robinson was charged with fleeing and eluding and multiple traffic violations.
BURGLARY: On Jan. 28 at 4 p.m., officers responded to a residence in the 2500 block of Mill Hill Road in Waldorf for the report of a burglary. Investigation revealed sometime between 3 p.m. Jan. 26 and 4 p.m. Jan 28, unknown suspect(s) stole a Cargo Mate enclosed trailer with miscellaneous items inside. Officer V. Warker is investigating.
POSSESSION OF DRUGS: On Jan. 28 at 2:55 p.m., Officer R. Kimble conducted a traffic stop for speeding on Crain Highway near Faulkner. Investigation revealed marijuana and paraphernalia in the vehicle. The driver, Rachel Elizabeth Connell, 22, of La Plata and the passenger, Alex Christian Trollinger, 22, of Indian Head were arrested and charged with possession of marijuana with intent to distribute and possession of drug paraphernalia. Trollinger was also charged with possession of a concealed weapon (switchblade).
THEFT: On Jan. 27 at 8:13 p.m., officers responded to the 11100 block of Mall Circle in Waldorf for the report of a theft. Upon arrival, officers discovered the suspects had fled the scene. Officers located the suspects in a vehicle nearby with the stolen merchandise. Matthew Allen Prisen, 29, of Lexington Park, Joshua David Faunce, 22, of Abell and Edward Allen Paddy, 39, of Ocean City were arrested and charged with theft of less than $1,000. Officer M. Hunt investigated.
BURGLARY: Sometime between 3 p.m. and 4:30 p.m. on Jan. 27, unknown suspect(s) broke into the garage of a residence located in the 3500 block of Neale Court in Waldorf. The suspects were not able to get in the house and it appeared nothing was stolen. There was damage to the garage door. Officer T. Morgan is investigating.
THEFT OF ATV: On Jan. 27 at 5 p.m., officers responded to the 6000 block of Valley Drive in La Plata for the report of a theft. Investigation revealed that sometime between 7 p.m. Jan. 24 and 5 p.m. Jan. 27, unknown suspect(s) stole a lime green and purple 2003 Kawasaki 4-wheeler that was secured on a trailer in the driveway of the residence. Officer B. Cox is investigating.
CHARLES COUNTY CRIME SOLVERS CASE: Charles County Crime Solvers is offering a cash reward for information leading to the whereabouts of two people. Jeffrey Alan Dement, 49, of no fixed address, pictured below, has open warrants charging him with violating probation relating to two theft schemes over $500. He has open warrants in other jurisdictions as well. He is 5'10", 185 lbs., and has black hair and green eyes. His wife, Francesca Maria Daniele, 48, of Charlotte Hall, pictured below, is also wanted for writing bad checks. She is 5'4", 250 lbs., and has brown hair and brown eyes.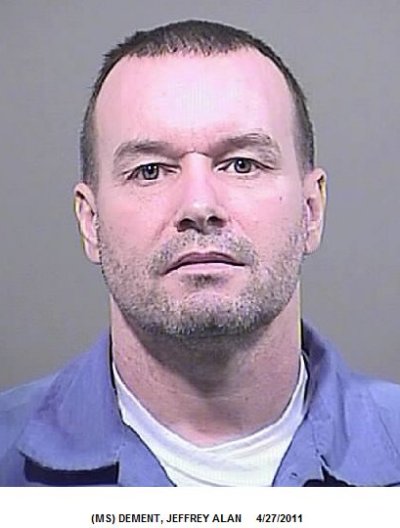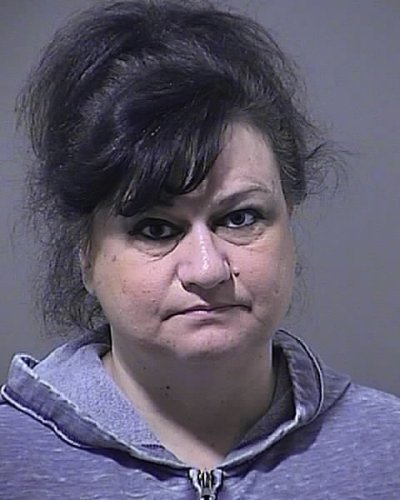 Anyone with information about the whereabouts of Jeffrey Alan Dement and Francesca Maria Daniele are asked not to approach them, but rather call the CCSO Warrant Unit at (301) 932-2222. Charles County Crime Solvers is offering a cash reward of up to $1,000 for information leading to their arrest. Tipsters wishing to remain anonymous may contact Crime Solvers at 1-866-411-TIPS or Text CHARLES + your tip to CRIMES or visit www.ccso.us to submit a web tip. For additional information about Crime Solvers see www.charlescountycrimesolvers.com.
Disclaimer: In the U.S.A., all persons accused of a crime by the State are presumed to be innocent until proven guilty in a court of law. See: http://somd.me/presumed-innocence. Additionally, all of the information provided above is solely from the perspective of the respective law enforcement agency and does not provide any direct input from the accused or persons otherwise mentioned. You can find additional information about the case by searching the Maryland Judiciary Case Search Database using the accused's name and date of birth. The database is online at http://somd.me/mdcasesearch . Persons named who have been found innocent or not guilty of all charges in the respective case, and/or have had the case ordered expunged by the court can have their name, age, and city redacted by following the process defined at http://somd.me/expungeme .