Recognizes his research impacting humanitarian assistance and disaster relief operations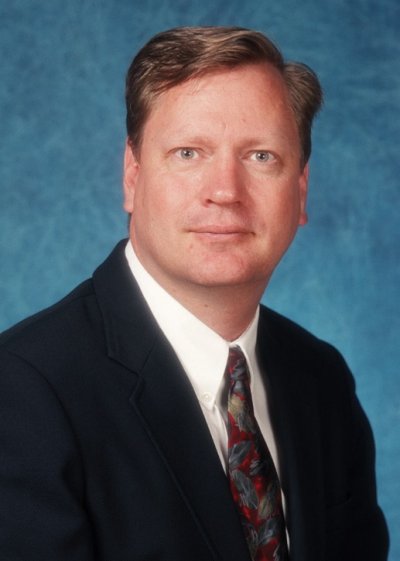 Navy scientist Steve Anderson
DAHLGREN, Va.—A U.S. Navy scientist received the 2014 NATO Science and Technology Organization's Scientific Achievement Award, the Navy announced Jan. 22.
NATO Chief Scientist Major Gen. Albert Husniaux, conferred the award to Naval Surface Warfare Center Dahlgren Division (NSWCDD) principal scientist Steve Anderson for his impact on the MSG-088 Task Group's work on data farming in support of NATO.
"It was a great honor to collaborate with some of the most talented people I have ever met," said Anderson regarding the prestigious U.S. and international scientists, engineers, mathematicians, and military personnel in the task group.
The collaboration enabled Anderson and his colleagues to achieve their objective - assess data farming capabilities worldwide to impact the development of improved decision support to NATO forces.
The Scientific Achievement Award recognizes outstanding contributions in the context of activities in aerospace science and technology or aerospace systems applications.
Calling Anderson's contribution to the mission of the NATO Science and Technology Organization, "outstanding," Husniaux recognized the NSWCDD scientist for his "extensive co-operative research in the field of decision support using modeling and simulation and, in particular, data farming."
"The task group combined results of assessments and explorations to not only recommend, but to demonstrate a way forward for implementing data farming methodologies and processes in the NATO modeling and simulation context," according to the citation. "In this way, the task group achieved what no individual nation could achieve alone, a codified process for data farming that is ready and appropriate to support NATO decision making."
Anderson's research specifically applied to humanitarian assistance and disaster relief planning.
For example, he used modeling and simulation to explore the effectiveness of the Future Naval Capability project called the Transformable Craft, or T-Craft, in humanitarian assistance and disaster relief efforts.
This potential future U.S. and allied Navy air cushion vehicle could serve many purposes, including the transport of equipment and personnel between locations at sea and ashore during humanitarian assistance, disaster recovery, and major combat operations.
Moreover, T-Craft complements U.S. Naval Sea-Basing strategy as a leap-ahead technology. Initial designs propose a fuel-efficient craft capable of self deployment during open ocean transits. T-Craft will enable high speed shallow-water transits while fully loaded with at least four M-1 tanks, good sea-keeping during cargo transfers at sea, and amphibious operations capability.
Anderson briefed findings of his NATO work to myriad groups, from the NATO Technical Review, hosted by the Swedish Defense Research Agency, to the Modeling and Simulation World Conference where his paper won "Best Paper in Defense, Homeland Security and First Responders."
"I would encourage anyone with an opportunity to participate on a NATO panel or working group to do so," he said. "If you go with an open mind and a willingness to listen, it will change you perspectives in so many ways."
MSG-088 participation included members from the eight countries cited in the award -Australia, Canada, Finland, Germany, Singapore, Sweden, Turkey, and the United States - but also included visitors from France, Holland, Portugal, and the United Kingdom.
"I am continuing to do what I can, personally and professionally, to address the grand challenges identified by this NATO technical working group," said Anderson, who co-founded three non-profit research and education organization to help address these challenges: The International Association for Foresight and Solutions; The Institute for Confronting Global Challenges; and The Foundation for Prediction, Mitigation and Planning (www.ffpmp.org).
"MSG-088 focused upon prevention planning and intelligent responses to probable and likely events," said Anderson. "There exists a great deal of data around the world that can be studied to identify trends. Many trends are disturbing, and have the potential to destroy huge investments and potentially cost millions of lives. I am a firm believer that an ounce of prevention is worth a pound of cure. We need to establish a robust 'data observatory' to support novel interdisciplinary research, and do what we can to make the world a better place for our children and grandchildren."
Under the NATO Science and Technology Organization, Scientific Achievement Award candidates must have made significant contributions to activities sponsored by the organization during the preceding four years.
Formed in 1998 by the merger of the Advisory Group for Aerospace Research and Development and the Defense Research Group, and stemming from a reorganization of the Research and Technology Organization, the Science and Technology Organization is the largest NATO group for defense science and technology.
Encompassing a network of over 3,000 scientists and engineers from across the alliance and its partners, the Science and Technology Organization promotes and conducts co-operative research and information exchange across the full spectrum of defense research, develops and maintains a long-term NATO research and technology strategy, and provides advice to all elements of NATO on research and technology issues.