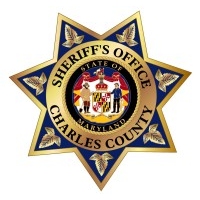 LA PLATA, Md. (Dec. 19, 2014)—The Charles County Sheriff's Office released the following incident and arrest reports.
Sheriff's Office to Host Free Two-Day Basketball Clinic
Members of the Charles County Sheriff's Office School Resource Unit are hosting a free two-day basketball clinic on Monday, December 29 and Tuesday, December 30 from 9 a.m. to 2 p.m. at St. Charles High School located at 5305 Piney Church Road in Waldorf. The camp is for children between the ages of 10 to 12 years old and participants must be Charles County public or private school students.
Players with the Beltway Bombers, a professional basketball team from the Atlantic Coast Professional Basketball League based in Charles County, will be on hand to help the school resource officers provide instruction and fellowship with campers. And, S heriff Troy Berry - a former basketball player for Leonardtown High School and the College of Southern Maryland Hawks basketball team - will stop by the camp for a special visit.
For more information, contact Officer Thompson at (301) 645-1334 or visit the CCSO web site for the registration form and additional details. The clinic is limited to 70 students.
CRIME SOLVERS OFFERING CASH REWARD FOR ROBBERY SUSPECTS' IDENTITIES: Charles County sheriff's detectives are seeking the identities of two men who robbed a jewelry store. Charles County Crime Solvers is offering a cash reward for information that leads to the arrest of the suspects. On Dec. 9 at 10:13 a.m., a man entered a jewelry store at 3227 Crain Highway in Waldorf, brandished a handgun and ordered an employee to the floor. A second masked suspect entered the business and both suspects ransacked the jewelry cases. The suspects fled in a green 1996-1999 Oldsmobile Eighty-Eight sedan.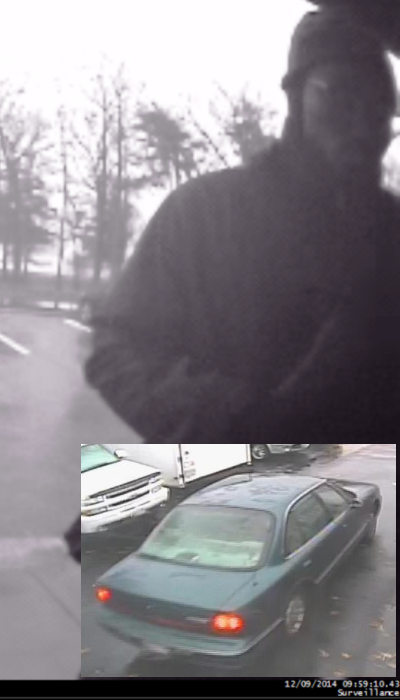 Through investigation, detectives linked the suspects to two prior attempted burglaries at two different pawn shops. A surveillance camera captured images of the suspects and their car (see photo above). The armed suspect was described as a black male, dark skin, 20 to 30 years old, eye glasses, 5'9" to 5'10", thin build, wearing a black jacket, blue jeans, black knit cap with white trim, and dark brown boots. The second suspect was described as a black male, light skin, mid twenties, 5'10", stocky build, wearing a black mask, and a black jacket. Anyone with information is asked to call Det. A. Celia at (301) 609-6518. Tipsters who want to remain anonymous may contact Charles County Crime Solvers by calling 1-866-411-TIPS, texting CHARLES + the tip to CRIMES (274637) or submitting tips online at tipsubmit.com.
MAN CHARGED WITH ATTEMPTED BURGLARY: On Dec. 14 at 3:11 a.m., officers were conducting an investigation at a business in the 3000 block of Old Washington Road in Waldorf when they heard a loud noise and someone yelling. Officers responded to the area and observed a man with bloody hands standing outside of another building. Investigation showed the subject, Joseph Robert McCabe, 23, of Ft. Washington, had attempted to break into the business and had smashed three windows. McCabe was charged with attempt burglary. PFC D. Walker investigated.
DETECTIVES ARREST SUSPECT CONNECTED TO MULTIPLE BURGLARIES: Charles County sheriff's detectives have charged Craig Steven Hughes, Jr., 34, of Newburg in connection with multiple burglaries of businesses throughout the county since June 2014. Detectives served a search warrant at Hughes' residence on Dec. 11 and recovered evidence linking him to more than a dozen cases. Hughes was charged with burglary. Det. E. Weaver is continuing the investigations.
MAN CHARGED WITH ATTEMPTED BURGLARY: On Dec. 10 at 11:36 a.m., officers responded to the 2200 block of Aubrey Manor Court in Waldorf for the report of a suspicious person walking in between homes. Officer H. Burgess and Officer E. Caballero arrived and observed a man fitting the suspect's description at the bottom of a stairwell of a nearby house. Officers observed pry marks on the basement door and found a knife on the man. Detectives investigated further and linked the man to a burglary in the same neighborhood that occurred on Nov. 21. Devonte Marquis Patterson, 18, of Waldorf was charged with burglary and attempted burglary. Det. J. Morales investigated.
CHARLES COUNTY CRIME SOLVERS FUGITIVE FRIDAY CASE: Charles County Crime Solvers is offering a cash reward for information leading to the whereabouts of Kim Redden, 28, who has ties to Newburg, but is from Florida. Redden currently has an outstanding warrant charging her with failure to appear in court for a felony theft charge of over $10,000. Redden is 5'4", 165lbs., and has blonde hair and brown eyes.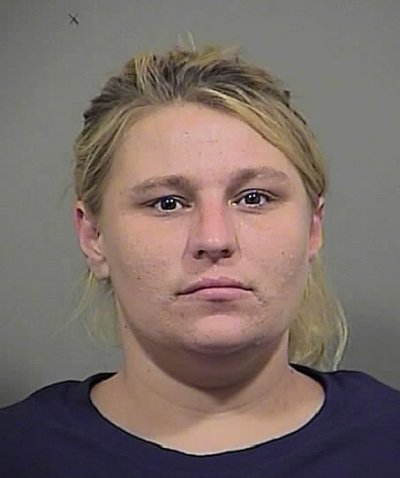 Anyone with information about Kim Redden's whereabouts is asked not to approach her, but rather call the CCSO Warrant Unit at (301) 932-2222. Charles County Crime Solvers is offering a cash reward of up to $1,000 for information leading to her arrest. Tipsters wishing to remain anonymous may contact Crime Solvers at 1-866-411-TIPS or Text CHARLES + your tip to CRIMES or visit www.ccso.us to submit a web tip. For additional information about Crime Solvers see www.charlescountycrimesolvers.com.
Disclaimer: In the U.S.A., all persons accused of a crime by the State are presumed to be innocent until proven guilty in a court of law. See: http://somd.me/presumed-innocence. Additionally, all of the information provided above is solely from the perspective of the respective law enforcement agency and does not provide any direct input from the accused or persons otherwise mentioned. You can find additional information about the case by searching the Maryland Judiciary Case Search Database using the accused's name and date of birth. The database is online at http://somd.me/mdcasesearch . Persons named who have been found innocent or not guilty of all charges in the respective case, and/or have had the case ordered expunged by the court can have their name, age, and city redacted by following the process defined at http://somd.me/expungeme .