National Technologies Associates Appoints Michael Fraser as CEO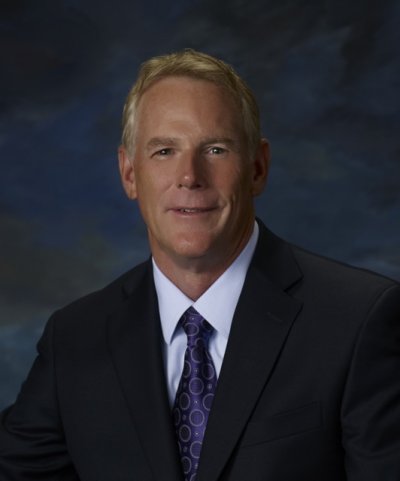 Michael Fraser.
SHIRLINGTON, Va.—National Technologies Associates, Inc. (NTA), a provider of technical acquisition support services to government and commercial clients, announced today that it has appointed Michael Fraser as its new Chief Executive Officer. Fraser, 60, replaces NTA founder John Kaufman following his untimely death in October.
NTA is headquartered in Shirlington, Va., with the majority of the company's 500 employees located in Lexington Park, Md.
"NTA is happy to have someone with Mike Fraser's experience and knowledge, who can step into this position at this difficult time and help guide the company," said John Chapel, chairman of NTA's board of directors. "Mike has all the attributes needed to help NTA both grow and expand its service offerings."
Fraser, a retired U.S. Air Force officer, has served in several senior management positions in industry which have prepared him for this opportunity. Most recently he was brought in to help Artel shape its future growth by reshaping its business development operations. Prior to that he served in senior leadership positions at iDirect, USIS, and General Dynamics where he established track records of growing businesses and expanding into new markets.
Fraser earned a B.A. from the University of La Verne and an M.S. in systems management from the University of Southern California. He also did independent course work at the Defense Systems Management College.
Holmes-Tucker now offers clients architecture production capability
LEXINGTON PARK—Defense contractor Holmes-Tucker International now offers customers the ability to produce enterprise architecture products in compliance with the Department of Defense Architecture Framework (DoDAF).
Enterprise architecture creates models of complex systems using standardized graphics and data formats so that managers can share organized, consistent information and make decisions more effectively.
Holmes-Tucker inaugurated the new architecture service, which includes storage in a secure data repository, in response to the shortage of trained personnel in programs that now have to meet DoDAF requirements.
"DoD now mandates architecture frameworks for all major weapons and information technology system procurements, but there aren't currently enough architects available to meet the demand," said Adam Hammett, Holmes-Tucker's DoDAF Architecture Program Manager. "That's why we've created this capability for our clients."
Hammett, who has an MS in Systems Engineering from Johns Hopkins University, is a Certified Enterprise Architect with a concentration in DoDAF. He received his certification from the FEAC Institute, the premier training and certification institution for enterprise architects.
Hammett has drawn from Holmes-Tucker's staff of experienced requirements managers and database developers to create an enterprise architecture capability second to none. The group employs industry-standard architecture software tools including IBM Rational Software Architect (RSA), IBM Rational DOORS, Vitech CORE 9, and Microsoft Visio.
A particular strength of Holmes-Tucker's architecture group is its years of experience managing requirements for NAVAIR weapons systems. "We can link requirements directly to functions and capabilities modeled in the architectural framework," Hammett said. "That allows managers to see functional gaps that are not apparent from a simple list of requirements in a specification."
In an architectural framework, the graphical depiction of a complex system such as the Unmanned Carrier-Launched Airborne Surveillance and Strike (UCLASS) system shows the relationships and interactions among its component parts. Data, including requirements, underlies the graphical objects so that all information available on the system can be accessed in its entirety.
Graphical depictions can be made interactive as well; changes made to one component of an architecturally modeled system will then show up as effects on others.
"It's much more than just PowerPoint diagrams," Hammett said. "An architectural framework creates actionable data. That's data you can make informed decisions with."
Best Buy Foundation Makes $5,000 Contribution to Leap Forward, Inc.
PRINCE FREDERICK—
LEAP Forward, Inc.
, a 501(c)3 non-profit based in Prince Frederick, announced that it has received a $5,000 contribution from the Best Buy Foundation through its Community Grants program.
The donation will help LEAP Forward to continue to support its Technology Opportunities (TECH OPS) program to enrich and expose students to Science, Technology, Engineering and Math (STEM).
"We are honored to partner with Best Buy to provide STEM educational opportunities for underrepresented students in Calvert County," said Rhonda Thomas, LEAP Forward President. "We are looking forward to seeing the positive impact the donation will have on our students as we provide hands-on activities to increase awareness and understanding of STEM career options."
The Best Buy store located in Waldorf contributed the money to LEAP Forward through the Best Buy Foundation. The gift is made possible through the contributions of Best Buy Co., Inc. retail store operations and special event fundraising. The community grants support programs that give teens across the country access to opportunities through technology.