By Lauren Procopio, Calvert County Times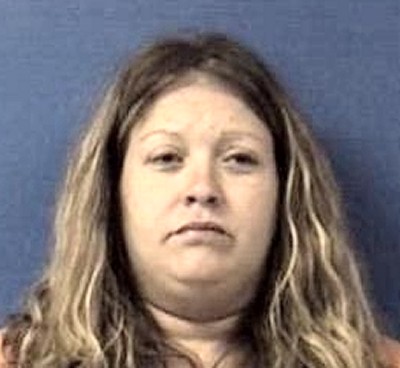 Melissa Schrae Bowen was sentenced to 10 years in prison on Nov. 3. (Arrest photo)
HOLLYWOOD, Md.—On Nov. 3, Calvert County Circuit Court Judge Marjorie Clagett sentenced Melissa Schrae Bowen, of Huntingtown, to 10 years at the Division of Corrections.
Police originally charged Bowen with second-degree murder after her two baby boys were found dead on separate occasions. The one child was found in a trash bag in the truck of Bowen's car with the umbilical cord still attached; the other child was found in the attic of a La Plata home in a suitcase.
According to court files, Bowen accepted an Alford plea, which concedes the state has enough evidence to find a guilty verdict, but the defendant does not admit guilt to the charges.
The plea agreement lowered the severity of the charges; Bowen was charged with two counts of manslaughter, instead of second-degree murder.
The court recommended Bowen serve at the Patuxent Institute in Jessup, Maryland.
Judge Clagett sentenced Bowen to 10 years with three years suspended for count one of manslaughter and 10 years with seven years suspended for count two of manslaughter; Bowen is eligible for parole.
According to court files, upon release, Bowen is on five years of supervised probation. Bowen must provide a DNA sample, submit to and pay for random urinalysis, submit to and successfully complete and pay required costs for alcohol and drug evaluation; testing; treatment and education. Bowen must also abstain from alcohol, illegal substances and the abusive use of any prescription drug. She is required to submit to an evaluation and attend and successfully complete mental health treatment.
Senior Assistant State's Attorney Kathryn Marsh prosecuted the case and Louis Martucci represented the defendant.
RELATED INFORMATION:
Calvert Woman Indicted in Deaths of Two Infants, October 27, 2013
somd.com/news/headlines/2013/17344.shtml
Read the Calvert County Times online for more local news stories at ct.somd.com