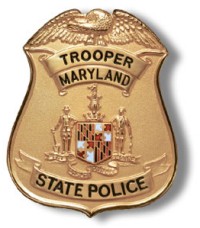 LEONARDTOWN, Md. (Nov. 14, 2014)—The Leonardtown Barrack of the Maryland State Police (MSP) today released the following incident and arrest reports.
ASSAULT: On Thursday, November 13, at 8:31 am, TFC S. Ditoto responded to the 19000 block of Point Lookout Road for a reported domestic assault. Investigation revealed that a female juvenile, 16, of Lexington Park, had assaulted a male victim with a knife. The juvenile was placed under arrest and transported to the Thomas J. Waxter Juvenile Detention Facility. She was charged with Assault - Second Degree and held pending a hearing with the Juvenile Court of St. Mary's County. (14-MSP-037717)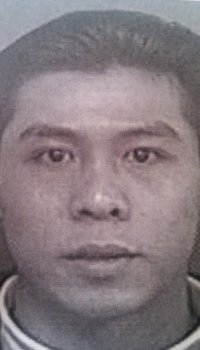 ASSAULT, RESISTING ARREST: On Friday, November 14, at 12:33 am, Tpr. K. Morris responded to the 21000 block of Great Mills Road Lexington Park for a reported domestic assault. Tpr. Morris met with a female victim, who advised that Dat Phat Nguyen, 41, of Lexington Park, pictured on left, had assaulted her and fled to his residence on South Shangri La Drive. Tpr. Morris responded to Mr. Nguyen's residence and attempted to place him under arrest. Mr. Nguyen began to resist arrest, but was quickly detained. Tpr. Morris placed Mr. Nguyen in a St. Mary's County Sheriff's Office patrol vehicle with a cage area in the back due to Mr. Nguyen's hostile behavior. He continued to be combative and assaulted Tpr. Morris and a St. Mary's County Deputy. After placing Mr. Nguyen in the patrol vehicle, he began kicking the back passenger side window until it broke, cutting a St. Mary's County Deputy. A prisoner transport bus from the St. Mary's County Detention Center was called, and Mr. Nguyen was transported to the Detention Center. He was charged with Assault Second Degree, Assault Second Degree of Law Enforcement Officer, and Resist/Interfere with Arrest and held pending a bond review with the District Court Commissioner. (14-MSP-037829)
Warrant Services
Nicole Ann Wood, 23, of Mechanicsville, served on 11/11/2014 at 7:06 am for Burglary- First Degree (2014-00422761)
Mark Anthony Morgan, 27, of Mechanicsville, served on 11/11/2014 at 7:06 am for Burglary- First Degree (2014-00387888)
Richard Merideth Huntzberry, 28, of Leonardtown, served on 10/13/2014 at 8:41 am for Failure to Appear in Court (2014-00425778)
Saul Joseph Kittrel, 38, of Pomfret, served on 11/12/2014 at 4:54 pm for Failing to Follow Conditions of Probation (2014-00236183)
Disclaimer: In the U.S.A., all persons accused of a crime by the State are presumed to be innocent until proven guilty in a court of law. See: http://somd.me/presumed-innocence. Additionally, all of the information provided above is solely from the perspective of the respective law enforcement agency and does not provide any direct input from the accused or persons otherwise mentioned. You can find additional information about the case by searching the Maryland Judiciary Case Search Database using the accused's name and date of birth. The database is online at http://somd.me/mdcasesearch . Persons named who have been found innocent or not guilty of all charges in the respective case, and/or have had the case ordered expunged by the court can have their name, age, and city redacted by following the process defined at http://somd.me/expungeme .