By Alexis Webb, Alexis@MarylandReporter.com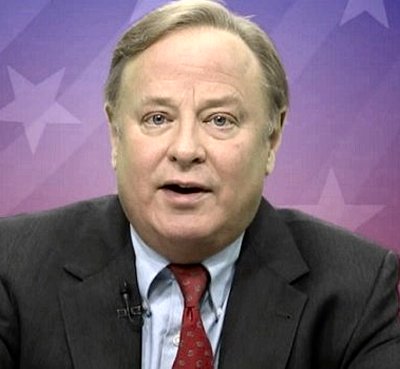 Leo Dymowski is running for the office of Attorney General as a Libertarian candidate.
Even though winning is a long shot, Libertarian candidate for attorney general Leo Dymowski continues his "symbolic campaign" to bring awareness to drug prohibition in Maryland.
"This is a symbolic campaign," said Dymowski, a hearing officer with Maryland Parole Commission, "I'm going for 100,000 votes and I think we are doing well."
An underdog candidate to Democratic contender Brian Frosh, Dymowski is a former trial lawyer of 15 years and has proposed releasing non-violent drug offenders to free up thousands of taxpayer dollars and improve the statistics of wrongfully imprisoned Maryland prisoners.
Republican Jeff Pritzker is also in the race.
Full legalization of drugs in Maryland, especially marijuana, is also a primary focus in Dymowski's campaign. He said that policy would remove incentives for drug dealers, decrease the likelihood of minors purchasing the drugs from these drug dealers, and lessen interest in drugs in general.
Dymowski also believes legalizing marijuana will make the drug readily available to terminally-ill cancer and AIDs patients, and decrease the probability of students losing school affiliations for "being caught with a joint."
Dymowski sure not to win, but has seen "miracles happen"
"The Democrat is going to win by the large majority," said Dymowksi.
The majority of Maryland state voters are affiliated with the Democratic Party.
The three men to hold the position of Attorney General in the past 35 years — current Attorney General Doug Gansler, Joseph Curran Jr., and Stephen H. Sachs — have all been Democrats, as has every attorney general in the last 60 years.
Former AGs Sachs and Curran have both endorsed Frosh, with Sachs referring to Frosh's contenders as "under qualified. "
"I'm a former paratrooper, so I know what it's like to fight…I've seen miracles happen," said Dymowski.
Dymowski has also fought, and failed to secure, a political position before. He came in third behind Democratic Congressman Dutch Ruppersberger and Republican Nancy Jacobs when he ran for Congress in 2012.
Still, Dymowski believes his campaign is being well received.
"I am astounded by the positive coverage. I've gone to black churches, I've gone to Republican clubs and people agree with the message…especially among older people that know prohibition doesn't work," said Dymowski.
Maryland's prison population tripled
Dymowski, who works as a hearing officer with Maryland Parole Commission, associates the hefty number of black inmates to racial profiling and wrongful imprisonment.
Since 1970, the population of Maryland prison inmates has tripled to more than 23,000 inmates. With Maryland paying of more than $783 million a year to house inmates, that is a cost of $34,000 per prisoner.
African Americans represent a disproportionate share of inmates, making up 30% of Maryland residents but accounting for 70% of the prison population.
"If you are a black in Baltimore City you're going to be arrested and sentenced much more than if you're a suburban drug user in Towson…anybody can sit in court any day and see that," Dymowski said.
"If I become attorney general I would refuse to handle the appeals of non-violent drug offenders," said Dymowski.
He said this would be a way to release these offenders back into society without endangering the public. "These non-violent offenders aren't hurting anyone but themselves," said Dymowski and "people should be responsible for themselves."
"If you vote for one of the two major candidates, no one knows really why you're voting. But if you vote for me you're sending a clear message that the drug war is a miserable failure and it's time for a real change."