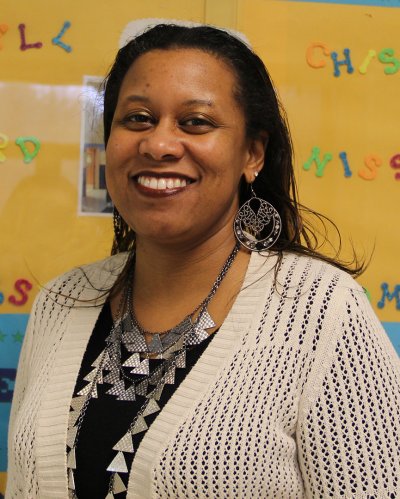 Sonya Ford. (Submitted photo)
LA PLATA, Md.—Sonya Ford, a school counselor at Matthew Henson Middle School, was recently named a semifinalist for the 2015 American School Counselor Association (ASCA) School Counselor of the Year award. Ford is one of 16 semifinalists chosen from school counselors nationwide. The awards program honors counselors who serve as student advocates, are innovative, contribute to student achievement and coordinate effective counseling programs.
In addition to the 16 semifinalists, the ASCA chose five finalists for the award. Earlier this year, Ford was selected to represent Maryland school counselors as the 2014 Maryland Middle School Counselor of the Year by the Maryland School Counselor Association. As a semifinalist for the national award, Ford will be recognized at the ASCA School Counselor of the Year gala in January.
Ford has been a counselor with Charles County Public Schools since 2008, and has worked with students at both the middle- and high-school levels. She started her career with the school system at North Point High School, and moved to Henson in 2012. As a counselor, Ford works with students on personal, academic and social goals, and career development. She develops and implements programs that build and support positive relationships, and a positive school climate. Ford also supports parental and community involvement by sending parent newsletters, managing both a girls mentoring and peer mediation program, and coordinating school-wide events such as Career and College days.
Ford said she is honored to be named a semifinalist on the national level. "I am humbled and honored to be selected as one of the 16 semifinalists for the 2015 ASCA School Counselor of the Year. I do not take this honor lightly; I am representing all of the awesome school counselors in Charles County Public Schools and the great work we all do each day on behalf of the students we serve. My counseling team helps to make my job not a job, but a joy," she said.
Ford's selection as a national semifinalist is not the first recognition she has received for her work in school counseling. In addition to holding the 2014 Maryland Middle School Counselor of the Year title, Ford was nominated for the national award in 2011. She was also the Maryland Elementary School Counselor of the Year in 2004. Prior to joining Charles County Public Schools, Ford held school counseling positions in both Howard and Prince George's counties.
Ford received a bachelor's degree from Old Dominion University in psychology and a master's degree in school counseling from The Johns Hopkins University. She also holds advanced certificates in teaching and counseling from Hopkins, and received her doctorate degree in counseling psychology in 2009 from Argosy University.
Visit
www.schoolcounselor.org
for more information on the ASCA.