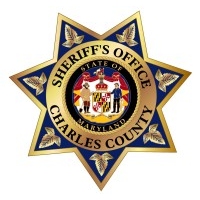 LA PLATA, Md. (Oct. 24, 2014)—The Charles County Sheriff's Office released the following incident and arrest reports.
DESTRUCTION OF PROPERTY: Sometime between Oct. 22 - Oct. 23, unknown suspect(s) fired shots into a vacant house in the 9700 block of Proctor Place in Waldorf. No one was inside the house at the time of the event. PFC P. DeBoe is investigating.
THEFT FROM CARS LEADS TO STOLEN AUTO: During the overnight hours of Oct 21 - Oct. 22, unknown suspects broke into several unlocked cars in the area of Stewards Chance Lane in Waldorf and stole items including a wallet, electronics and a back pack. In one of the cars, the suspect(s) found a spare key to another vehicle and stole that car - a gray, 2011 Toyota Camry. PFC M. O'Shields is investigating.
DESTRUCTION OF PROPERTY/RACIAL, RELIGIOUS, ETHNIC CRIME: Sometime between Oct. 19 - Oct. 20, unknown suspect(s) spray painted ethnic slurs, racial slurs and anti-law enforcement verbiage on several signs at a recycling center in the 15000 block of Cobb Island Road in Cobb Island. Officer A. Coulby is investigating.
THEFT FROM AUTO: On Oct. 19 between 1 p.m. - 2:30 p.m., unknown suspect(s) broke out a window of a car parked at the Livingston Road Hiker/Biker Trail and stole a cell phone which was left inside. Officer J. Bottorf is investigating.
CRIME SOLVERS CASE: Charles County Crime Solvers is offering a cash reward for information leading to the whereabouts of John Ercell Staton, 49, of Newburg. Staton currently has four outstanding warrants: failure to appear for a second-degree assault charge; failure to appear for violating probation; theft under $1,000; and violation of probation relating to a theft charge. Staton is 5'8", 200 lbs., and has black hair and brown eyes.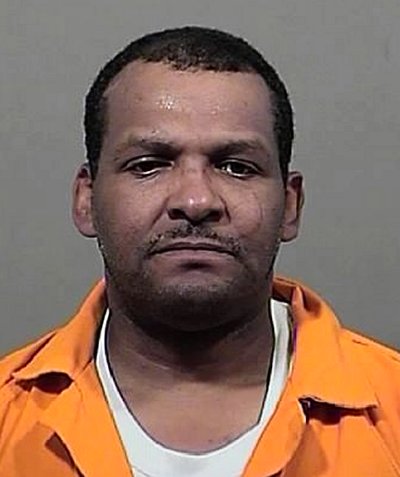 John Ercell Staton, 49, of Newburg, Md.
Warrant officers have been looking for Staton since September. Anyone with information about John Ercell Staton's whereabouts is asked not to approach him, but rather call the CCSO Warrant Unit at (301) 932-2222. Charles County Crime Solvers is offering a cash reward of up to $1,000 for information leading to his arrest. Tipsters wishing to remain anonymous may contact Crime Solvers at 1-866-411-TIPS or Text CHARLES + your tip to CRIMES or visit
www.ccso.us
to submit a web tip. For additional information about Crime Solvers see
www.charlescountycrimesolvers.com
.
Disclaimer: In the U.S.A., all persons accused of a crime by the State are presumed to be innocent until proven guilty in a court of law. See: somd.me/presumed-innocence. Additionally, all of the information provided above is solely from the perspective of the respective law enforcement agency and does not provide any direct input from the accused or persons otherwise mentioned. You can find additional information about the case by searching the Maryland Judiciary Case Search Database using the accused's name and date of birth. The database is online at somd.me/mdcasesearch . Persons named who have been found innocent or not guilty of all charges in the respective case, and/or have had the case ordered expunged by the court can have their name, age, and city redacted by following the process defined at somd.me/expungeme .