LA PLATA, Md. (Oct. 2, 2014)—The Charles County Sheriff's Office today released the following incident and arrest reports.
DETECTIVES CHARGE MAN WITH SEXUAL CHILD ABUSE: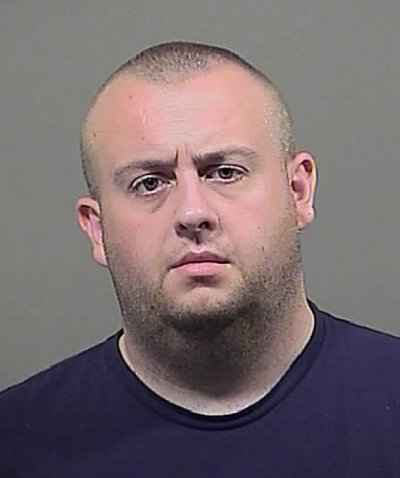 On Sept. 29, detectives assigned to the Criminal Investigations Division arrested Randy Albert Moore, Jr., 30, of Waldorf, pictured above, in connection with sexually assaulting two boys who were known to him. The investigation began in March of this year after detectives were notified that Moore may have sexually abused a child relative over a period of time. While conducting the investigation, detectives learned Moore also abused the child of a family friend in 2012. The assaults occurred inside Moore's Waldorf home. Moore was charged with two counts of sexual abuse of a minor, two counts of third-degree sex offense, two counts of fourth-degree sex offense, one count of perverted practice and one count of second-degree assault. At this time there have been no other reports, but investigators are asking anyone who may have additional information to contact Det. J. Long at (301) 609-6502 or Det. C. Gass at (301) 609-6522. Moore is currently being detained at the Charles County Detention Center.
THEFT OF CATALYTIC CONVERTER: On Oct. 1 between 6 a.m. to 6 p.m., unknown suspect(s) stole a catalytic converter from a car parked at the Mattawoman Beantown Park and Ride, 3220 Mattawoman Beantown Road in Waldorf. Additional thefts may have occurred, but have not yet been reported. Anyone who believes their car was tampered with at the Mattawoman Park and Ride should contact the CCSO at (301) 932-2222. Officer A. Duckett is investigating.
THEFT FROM AUTO: On Sept. 30 between 2 a.m. to 10:30 a.m., unknown suspect(s) broke into a car parked in the driveway of a house in the 2300 block of Audrey Manor Court in Waldorf and stole an amplifier from the trunk of the vehicle. Officer J. S apienza is investigating.
Disclaimer: In the U.S.A., all persons accused of a crime by the State are presumed to be innocent until proven guilty in a court of law. See: http://somd.me/presumed-innocence. Additionally, all of the information provided above is solely from the perspective of the respective law enforcement agency and does not provide any direct input from the accused or persons otherwise mentioned. You can find additional information about the case by searching the Maryland Judiciary Case Search Database using the accused's name and date of birth. The database is online at http://somd.me/mdcasesearch . Persons named who have been found innocent or not guilty of all charges in the respective case, and/or have had the case ordered expunged by the court can have their name, age, and city redacted by following the process defined at http://somd.me/expungeme .